Baths and spa experience
Bathing in relaxing medicinal water, hot thermal water or in an infinity pool. For relaxation, take a few minutes in the steam room or aroma cabin, or a relaxing bath or a sauna session. Spa treatments have become an indispensable part of a wellness weekend, the perfect relaxation. However, you don't necessarily have to stay in a wellness hotel for a 4-star spa experience, as most hotels in Hévíz offer tickets for an evening of relaxation for non-hotel guests as well. 
You can try the spa facilities of the following hotels if you stay in Hévíz
Here's some help on what services are available in each hotel:
Ensana Thermal Hévíz****
Adventure bath in the garden (200 m2, underwater massage, waterfall, geyser, jacuzzi, colourful light show and underwater music in the evenings)
Indoor swimming pool (28°C),
Jacuzzi Indoor thermal bath with two pools (33°C and 37°C)
Sauna, steam bath, bio sauna,
Finnish log sauna in the garden (sauna show three times a week) Outdoor thermal pool with sun terrace (from mid-April to mid-October, 33°C)
NaturMed Hotel Carbona****
Mediterranean-style outdoor adventure spa with a variety of neck and back massage jets, massage beds and whirlpools.
Swimming pool (The impressive 25x12.5 m indoor sports pool is directly connected to the adventure pool area.)
Sauna (The sauna section, where you can find a Finnish sauna, an aroma chamber, various steam baths and special showers, a salt cave, a tepidarium, a cold plunge pool.)
Roman-style thermal baths (In addition to the two pools, there are two whirlpool baths, a relaxation room and a Kneipp treading pool.) 
Kolping Hotel Spa & Family Resort
The daily swimming pool pass and wellness pass holders can use the following services between 5 and 8 pm:
family adventure pool - colourful water world, family relaxation area,
saunas and salt chamber
100% relaxation: thermal and swimming pool for adults only
sauna park and steam bath with a relaxation area for adults-only
fitness room with weight and cardio machines
Additional information: you can access the spa section through the reception, season ticket holders do not need to ask for information in advance, but if you want to buy a day pass, it is advisable to contact the hotel before arrival. Day passes are only issued if the hotel has less than 400 guests.
Hotel Zena Beauty & Shopping Center
saunaworld: infra sauna, Finnish sauna, aroma sauna, steam cabin, ice fountain
Massage pool (34-36 °C)
Adventure pool (32-34 °C)
There are massage and adventure infinity pools, which have countless adventure elements.
The water massages the muscles through the jets, giving the body an even more intense health-boosting effect.)
Pleasure shower (A large diameter shower head is used to spray a significant amount of water over the body.)
Solarium
Lotus Therme Hotel & Spa Hévíz*****
Thermal pool (36-39 °C)
Jacuzzi Relax bath
Shoulder shower
Outdoor and indoor hot water pool (30-33 °C)
Additional spa elements
Sauna world with garden and indoor saunas, laconium, steam cabin, aroma and light sauna, infrared cabin and Kneipp treading pool, sauna sessions.
Bonvital Wellness & Gastro Hotel****
Pool with adventure elements: 63 m2, depth: 0.9 - 1.2 m, 30-32°C
Jacuzzi: 6.3 m2, depth: 0.9 m, 35 - 38°C
Sauna world
Steam room
Adventure shower with sound and light effects
Relaxation area
The 'Well-being counter' with its wide range of drinks provides a real refreshment for the guests.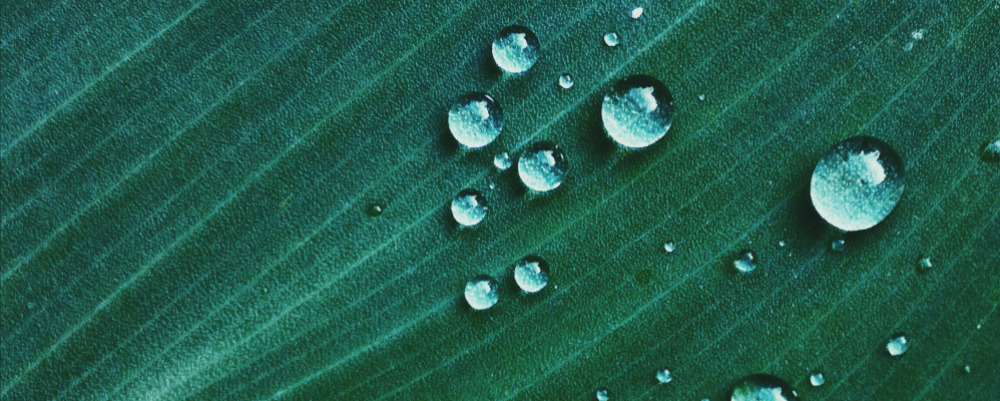 Relieving stress with the power of nature
Recharge your batteries in Hévíz with the power of nature
It's not enough to take a holiday, you need more to regain your energy. Experiences that fill you with happiness. A comfortable bed for a restful sleep, a walk or a relaxing exercise in the fresh air, the chirping of birds, the rustling of tree leaves in the wind. 
Relax your muscles in the hot thermal water, which, thanks to its temperature of 32-36°C and mineral content, will unnoticeably have a beneficial effect on your muscles and joints, while the time spent in the water will effectively relieve stress at all times. Swimming moves your entire body and is an unrivalled benefactor of the spinal column. Life-giving water is a pillar of the body. Drink plenty of fluids, especially water every time you can. 
When it comes to food, enjoy having your health looked after. Opt for fresh, seasonal ingredients or foods, whether you go to the farmers' market or a cosy restaurant. 
Move every day. When it comes to recharging your batteries, being active in the fresh air is one of the best ways to do it. It clears the airways, activates circulation and metabolism. 
And last but not least, go offline. When you only have a few days to relax, it's enough to become available to those who really matter to you.

Personalised massages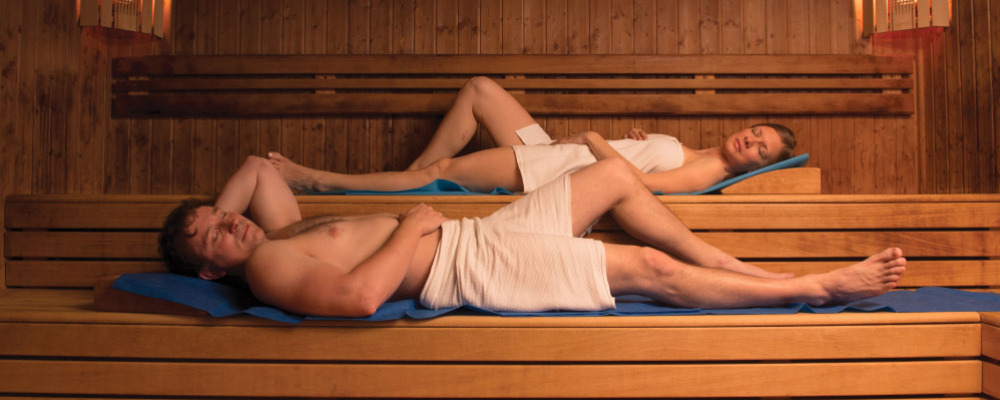 Saunas and sauna programmes
CURRENT SAUNA PROGRAMMES, SAUNA INFUSIONS
Sauna programme dates and locations are being updated!
The benefits of saunas
The benefits and importance of saunas have been recognised since ancient times. However, research shows that saunas were first used by Aztec and Mayan Indians. Its basic principle is to alternate between hot and cold temperatures. Since the spread of wellness facilities, there have been countless forms but Finnish saunas are the most common. The name comes from the Finnish word "savu", meaning smoke. The temperature ranges from 90 to 100 °C and the humidity is 6-15%. Because of the low humidity, it is also called a dry sauna.

During a sauna session, not only your body but also your soul and spirit are purified. Take your time, enjoy the pleasant warmth and feel the weight lifted off your shoulders. The beneficial effects of the hot air can be enhanced by adding essential oils, and a coarser sponge can be used to remove dead skin cells 
The ten commandments of the sauna
Start your bathing with a shower, but go to the sauna dried.
Place a sheet or towel on the seat before sitting down.
While you are cooling off outside the sauna, do not leave your towel on the sauna seat, you will take up space from someone else.
Make sure that infusions are performed by a bath attendant or sauna master, thus preventing the mixing of scents and possible disputes.
It is not advisable to open the door of the sauna right after the infusion - enjoy the hot air instead.
In many sauna areas abroad, a signal light is lit up letting people know that a sauna infusion has just been performed.
All the drops that are poured on the hot lava stones are inhaled by evaporation in the sauna, which is why some liquids are not suitable for infusion, for example, because of their ammonia content.
It is not recommended to take a sauna with a heavy stomach after a meal or after drinking alcohol.
Do not wear jewellery in the sauna, as it can cause burning and blistering of the skin.
Do not go to the sauna when you have a high temperature, because while it prevents the development of certain diseases and symptoms, it can aggravate the fever.
Try to keep an eye on the other sauna users, because a careless person may misjudge his/her health and physical condition and need help or even emergency assistance.
Take a break between each session to give your body time to cool down and then you can start all over again. Enjoy the silence in the sauna and let the other sauna users do the same.
What are saunas good for?
to stimulate blood circulation,
to relieve stress,
to combat insomnia,
to improve general health on the advice of a doctor, and for muscle weakness,
mild depression, lethargy,
coughs and upper respiratory tract infections,
joint movement difficulties,
rheumatic pain.
Do not use the sauna in the case of the following conditions:
acute rheumatoid arthritis,
respiratory infections,
fever,
tuberculosis or lung disease,
heart and circulatory disease (e.g. immediately after myocardial infarction, persistent high blood pressure, coronary circulation disorders, heart failure),
other diseases such as stomach or duodenal ulcers, thyroid disorders, malignant tumours, venereal diseases, nodules, glaucoma, epilepsy and other diseases with convulsions, severe neurovegetative disorders, persistent inflammation of internal organs.
Sauna types - What is each sauna type good for?
Infrared sauna
A deep heat treatment in which 80% of the energy generated by infrared radiation heats the body and only 20% heats the air. The infrared rays enter below the surface of the skin, where they loosen the subcutaneous waste products and toxins that are released from the body through the sweat glands. The temperature ranges from 45° to 80°C and the humidity from 45 to 50%. It is less exhausting than a Finnish sauna. What it is good for: burning calories, boosting the immune system, detoxifying the body, treating cellulite, relieving stress.
Aroma cabin
The air in the cabins is scented with essential oils, which can have a relaxing or refreshing effect. Even our ancestors used various essences of essential oil plants: in religious ceremonies, for healing, body care, seduction or embalming. The essential oils are inhaled and absorbed through the skin. In addition to their soothing effects, they inhibit the growth of bacteria and fungi, clear the respiratory tract, increase blood supply to muscle tissue and skin, reduce inflammation and pain, and have a beneficial effect on the excretory and digestive systems. Depending on the fragrance, it can be used in several ways. Citrus is invigorating and good for skin problems, jasmine is antibacterial, lavender is relaxing and antiseptic, chamomile relieves stress, sandalwood can be used for eczema and respiratory problems, orange is refreshing.
Steam room
The Turks, Greeks and Romans all knew the beneficial and pleasant effects of steam baths. The temperature of the steam bath used by the Greeks ranges from 43° to 48°C. The traditional Turkish steam bath has a humidity of 100%. The humidity of the Roman bath is lower: 70%. It is recommended to spend 30-40 minutes in the steam once or twice a day. The traditional Roman steam baths consisted of several rooms with different temperatures, such as the caldarium, the danarium, the tepidarium, the laconium and the frigidarium. The Turks introduced the bath called Hamam, where, in addition to sweating, the "patient" also received a massage. A popular Arab bath was the Rasul, also known as the Arab bath. It was a mud bath, where the body was smeared with mud and the cabins were filled with herbal steam. The indications and contra-indications are the same as for saunas.

Beauty treatments and service providers
Beauty comes from within
but sometimes it's good to help nature a little bit. A nice make-up, a new hairstyle, manicured nails and you feel more confident in everyday life. But other practices can also make you look years younger, at least in spirit, when you look in the mirror after a pampering treatment.
Active ingredients for the skin
Many wonderful creams and serums are used in Hévíz, but the medicinal mud of Hévíz also has many beneficial effects. Combined with the sulphurous thermal water, it tightens, softens and detoxifies the skin. In Hévíz, you can try several face and body treatments that use either the medicinal water or the mud as one of the active ingredients. In addition, you can choose from a wide range of natural ingredients and the most modern skincare technologies to suit your skin type and needs. You can combine facial and body treatments with bath therapy or even light and oxygen therapies. And for those who want an even more effective firming treatment, laser treatments can be the perfect solution.
Body treatments, body contouring with or without plastic surgery
Most people would like to get rid of the extra pounds, pesky body hairs and possibly their crow's feet. In Hévíz, there is a solution to these problems too. The beauty service providers offer a variety of solutions for small and large interventions with lasting results. Even very specific intimate problems can be treated with plastic surgery.
Hairstyle, make-up and beautiful nails 
Looking well-groomed is important for everyone, and if you need the perfect look for an occasion, you had better leave it to the professionals. Experienced specialists can be found not only in hotels but also in many other places in the town. It's worth making an appointment in advance at the smaller beauty salons and hairdressers, and of course, at the spa and beauty departments of the hotels.
A wide range of beauty services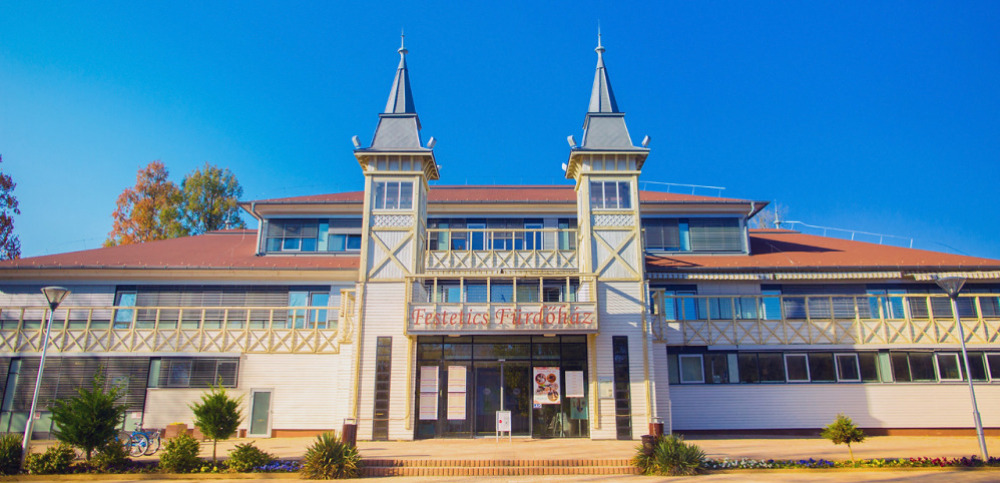 Hévíz Lake Baths opening hours and rates
Opening hours
Main Entrance &
Festetics Spa Entrance
dr. Schulhof Vilmos promenade and Ady Endre Street


Low season
01. January 2023 - 26.March 2023
09. October 2023 - 31. March 2024
Open: 9:00
Closing of the cashdesk: 16:30
End of bathing time/wellness: 17:00
Closing: 17:30


Early season / Off season
27. March 2023 - 28. May 2023
4. September 2023 - 8. October 2023
Open: 9:00
Closing of the cashdesk: 17:30
End of bathing time/wellness: 18:00
Closing: 18:30


High season
29. May 2023 - 3. September 2023
Open: 8:30
Closing of the cashdesk: 18:00
End of bathing time/wellness: 18:30
Closing: 19:00


Holiday time in December
Closing time on 24.12.2023 is at 14:00; on 31.12.2023 at 16:00. Opening time is at 11:00 on 01.01.2024.
Summer Entrance
Deák Ferenc Square



 CLOSED AT THE MOMENT


Opernin: 8:30
Closing of the cashdesk: 18:00
Closing: 19:00


Hévíz Lake Bath reserve the right to change the opening hours and prices.
Hévíz Lake Bath Telephone:
+36 83 342 830
Hévíz Lake Bath and Festetics Bathhouse price list
Valid from 01. April 2023. until withdrawn

3-hour tickets

3-hour ticket
4 500 Ft
3-hour senior ticket / over 60 years old
4 000 Ft
3-hour student ticket / over 14 years old
4 000 Ft
3-hour children ticket / between 6 and 14 years old
2 400 Ft
3-hour group ticket / up to 20 people

4 000 Ft / p

Daily tickets

Daily ticket

7 500 Ft
Daily senior ticket / over 60 years old

7 000 Ft
Daily student ticket

7 000 Ft
Daily children ticket / For children between 6 -14 years of age. Admission for children under 6 is free.

3 600 Ft

Combined family daily tickets

Minimum 3 person, if at least 1 person is a child.


Adult
7 000 Ft / p
Student (over 14)
Senior (over 60)
6 000 Ft / p
Children (between 6-14)
3 600 Ft / p

Additional tickets

+ 1 hour extension (for the 3-hour tickets)

1 800 Ft
+ upgrading to daily ticket (for the 3-hour tickets)

3 600 Ft
+ additional wellness ticket (for all tickets)

3 300 Ft
Time limit fee (For exceeding the time limit, for every 30 minutes started.)

1 000 Ft

Lake Passes


10-hour Lake Pass - Valid on the day of purchase + 15 calendar days.

13 000 Ft
+ 2 000 Ft deposit
20-hour Lake Pass - Valid on the day of purchase + 25 calendar days.
23 000 Ft
+ 2 000 Ft deposit

Other ticket types


Discounted Ticket before Closing (available 2 hours before the end of bathing time)

3 600 Ft
Visitor's Ticket (bathing is not included, max. 30 min)

1 900 Ft + 3 000 Ft deposit
Luggage room (seasonal)
300 Ft / package
Swim-rig rental (daily fee)

700 Ft + 2 000 Ft deposit
Single-day tickets: Usable on the day of purchase only. Entitles the bearer to one-time entry. An additional charge will be levied if the allotted time limit is exceeded. Additional time extension cannot be purchased after the time limit has expired.
Lake passes: Deposits are refundable within 5 days of expiery. Refunds are payable in cash only, each day before the end of bathing time. Passes eintitle the bearer to enter the premises on two occasions per day. Following the bearer's first exit, a 15-minute wait period is required before return entry is permitted. Upon exiting the premises, locker number assignments are automatically cleared, after which we can accept no liability for contents. An additional charge will be levied if the alloted time limit is exceeded.
General information
Valid from 09.05.2020 until withdrawal.
The depth of the medicinal lake is 2-38 meters.
Free use of changing rooms (included in the entrance fee)
A sauna sheet is provided free of charge if you buy a ticket that entitles you to the use of the wellness facilities.
The services of the wellness area are only available to persons over 12 years of age.
Children under 6 years of age are admitted free of charge.
The deposit is refundable within 72 hours of expiry.
Daily tickets are valid only on the day of purchase.
All tickets are valid for one entry a day only.
We are not able to refund the price of the purchased tickets.
We reserve the right to change prices and opening hours.
An ATM is available during the opening hours in the building accessed from the Schulhof Promenade.
You can have more information about our special offers at the cash desks or on our website.
Hévíz Lake Baths phone number: 06 83 342 830