The 7th Wine of Town Hévíz Selection took place at 1 pm on 23rd April 2014 in the Assembly hall of the Local Government of Hévíz. 10 wineries from County Zala and the Balaton Wine Region were invited. All of them could enter with not more than two types of dry white wine produced in the Wine Region.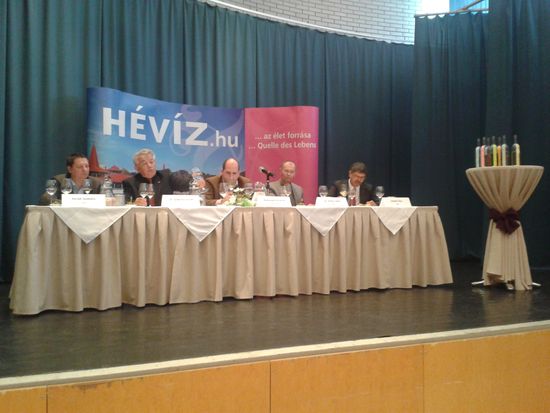 The jury finally, after several re-tasting and consultation, chose the Strázsai Winery's Welschriesling of Rezi of the vintage 2013 as the wine of the year. They hope that this wine does not only represent high quality this year, but will also be very popular with the guests, since it is very nice, popular and consumer-friendly.    
The winning wine is also unique, as it was grown and produced very close to Hévíz, in a relatively small winery in Rezi.