Beach on the shores of Lake Hévíz
Lake Hévíz is primarily a medicinal lake, where swimming is not recommended for children but in order to meet the needs of all guests, on the shore of the lake, a normal, heated pool with several depths and fun elements has been established. Shade sails have also been set up to protect against the strong sun.

Large beaches with lots of play facilities and activities at the western tip of Lake Balaton
Keszthely Municipal Beach is located in the bay of Keszthely next to the pier. Its attractions include the Balaton-shaped swimming pool and the very picturesque Island Baths, reminiscent of the Happy Peacetimes. Concerts of popular music are held on the beach in summer evenings.
The Diás Play Beach in Gyenesdiás wins the title of the best child-friendly beach around Lake Balaton every year. The beach, rich in adventure elements and programme opportunities, is the most popular beach for families with children at Lake Balaton.
The popularity of the Lido Beach in Vonyarcvashegy has been continuing for many decades. The most special feature of the long and shady beach is the water-skiing track, which is very popular with young people.
Balatongyörök beach - The 120-metre-long sandy beach is a paradise for kids fond of building sandcastles. The beach area not only has a giant water slide but also a wide range of water vehicles for hire. In 2018, it won the Greenest Beach of Lake Balaton award.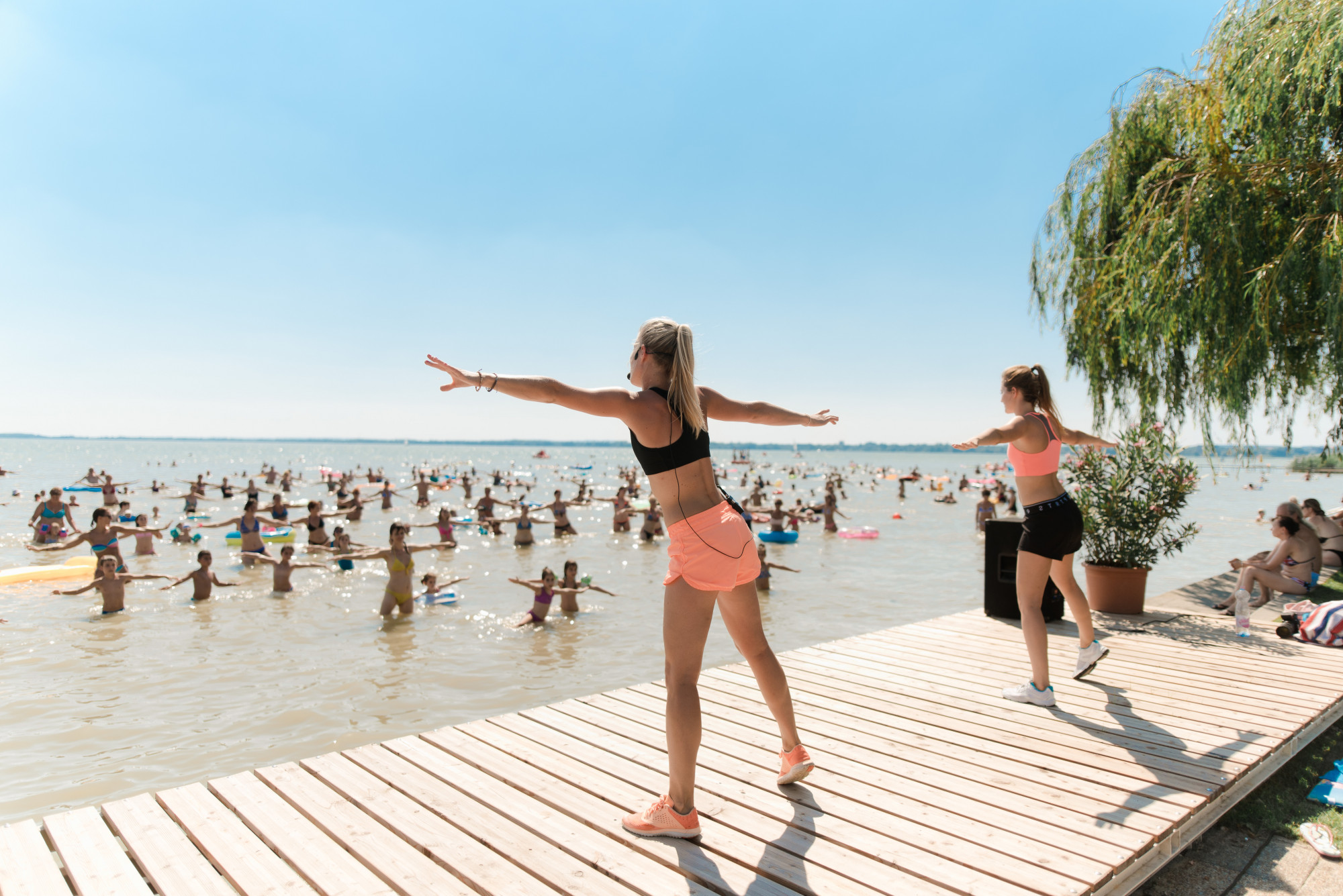 Smaller family-friendly, quiet beaches
For those who don't mind that the beach experience is not complemented by animation programmes, special slides, fun elements, age-specific playgrounds and a large selection of buffets, the Libás Beach in Keszthely and the Lido Beach in Gyenesdiás are the ideal choices.

Dog Beach in Keszthely
If you would like to go to the beach with your pet, you can choose Keszthely Dog Beach. Here you can enjoy the summer beach experience in a dog-friendly environment.
If you are looking for a place in Hévíz where your dog can also have a splash, we recommend the Hévíz Stream. You can even combine dog swimming with an easy evening walk. In the stream, your dog can also experience the pleasantly refreshing thermal water.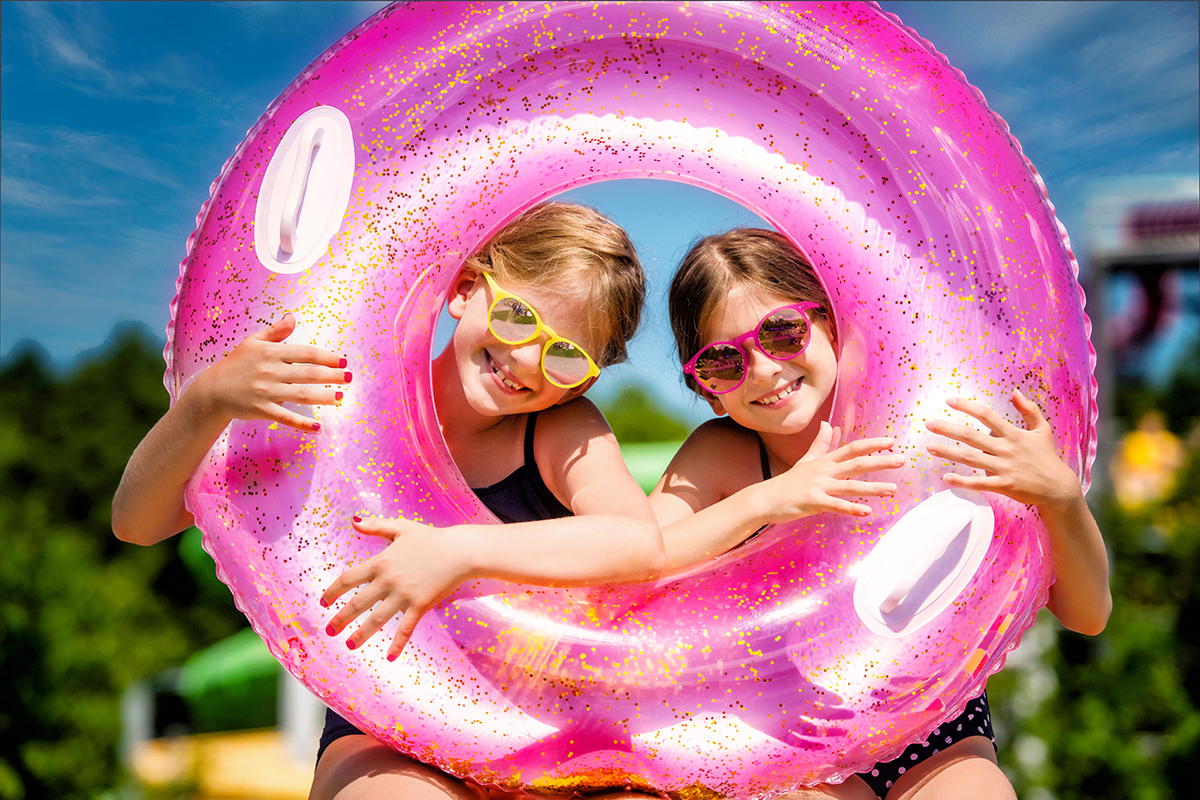 Water Parks of Kehida and Zalakaros
For those who would like to visit an adventure bath during their holiday, we recommend the Kehida Thermal Spa and Adventure Bath or the Zalakaros Bath. Both baths have outdoor and indoor pools, hot and thermal pools, swimming pools and a slide park.