Why not? It is possible outside of the heated indoor baths as well! The temperature of Europe's largest thermal lake is about as high as 30°C even in the autumn! In the early autumn weather, it is a really refreshing experience to swim in the warm water or to bathe at the beach. You don't believe us? Try it yourself! It is not a coincidence that our frequent guests tend to choose the autumn months for their stay since they can still enjoy our bath when the beaches of Lake Balaton are already too cold to visit.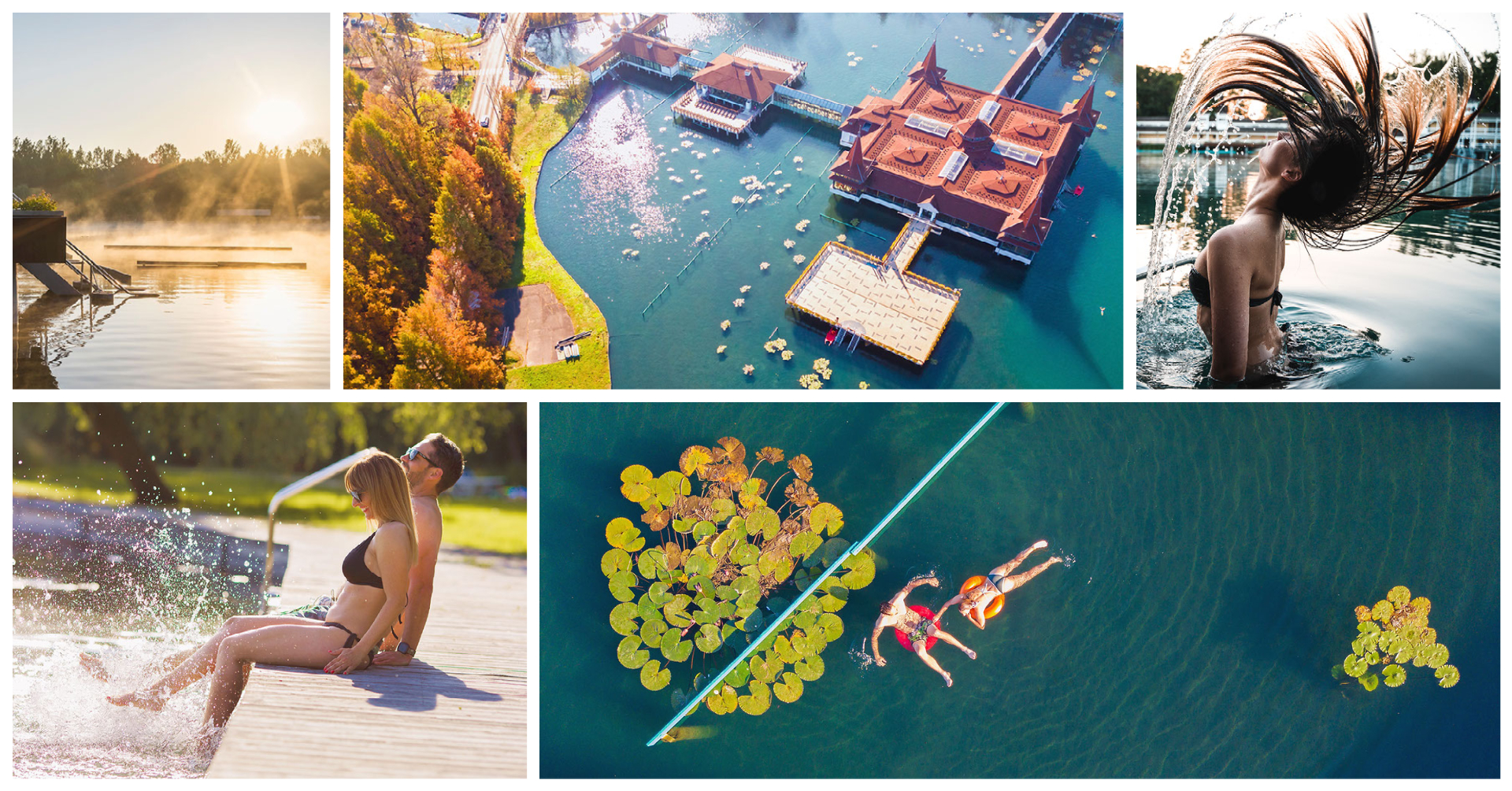 See the city before and after your bath!
Which city should you see first? Hévíz, Keszthely, Tapolca, Badacsony, Szigliget… There are so many experiences waiting for only you to discover in the West-Balaton area! It is not too hot anymore, but the cold weather is still far away, so we have the best weather for some exploring! You will find many points of interest to your liking: castles, ruins, museums, nature reserves or even boat trips on Lake Balaton. Even in Hévíz or in the 40 km area of Hévíz you will be sure to find some exciting programs, let it be seeing some old castle ruins with the best view to Lake Balaton or having a boat trip inside of the famous cave lake. What's more, most of these attractions are quite easily accessible with bicycles as well thanks to the bicycle road on the shores of Lake Balaton. And what if you do not want to travel so much? Choose a nice restaurant and treat yourself with the best Hungarian dishes!

Wellness or keeping fit?
Why not both? The warm thermal lake is given, and the many programs as well in the surrounding hills, lakes, and forests. A little wellness for the night will be provided for you from the very best. Let it be relaxing massages, saunas, or beauty treatments, you will find a wide range selection almost everywhere in Hévíz, including modern therapies as well. However, Hévíz is not just a regular bath city: our medical therapies are almost 200 years old, so Hévíz is the perfect destination to treat your summer sport injuries or your back issues you got from your home office. One thing is sure: Hévíz will make you fit!
Why Hévíz?
Hévíz is a small town with a population of 5,000 people, a kind atmosphere, and tourists from all over the world. Hévíz is quite appealing for many people due to its closeness to Lake Balaton, its traditions, and its purity. Leave the noisy, crowded big cities behind! Leave the rush at home and give yourself some time to relax. Hévíz = slow tourism. A place where we have known what guests needs for 200 years. A city with comfortable beds, quality leisure time activates, green areas, fine dishes, and evening entertainment… and broadband Internet connection.
And you won't have to travel too far! Most people speak in English and German, but more and more Czech and Slovakian guides can be found in the city! You will of course find here international cuisine with many Hungarian dishes. And Lake Balaton and the most beautiful baroque castle of Hungary can be found only 7 kms from here!
Where to start? Where to stay?
Click on Hévíz in an application with a map, and you'll know how much you need to travel only in 2 minutes! If you are planning to travel by public transport, you need to change in Budapest, Vienna or in Bratislava most likely. From the previously mentioned cities, we are only about 2 hours of travel. However, we are sure you won't complain about the wide range of accommodations we provide! From 5-star hotel, through apartments with pools to quality private apartments, you will find anything! You can choose from more than 10,000 beds and there is a wide range of selection from the perspective of price as well. There are more than 10 qualified wellness hotels only in Hévíz.