The Hungarian Association of Hotels and Restaurants (MSZÉSZ) in cooperation with Hungary Tourism PLC recently announced the winners of the Hotel of the Year award for 2014. The 15 nominated hotels for the "Hotel of the Year" contested in three, four and five star categories. 
In the four-star superior category the Hotel Európa fit****superior has won the title of "Hotel of the Year", as the only provincial hotel in Hungary.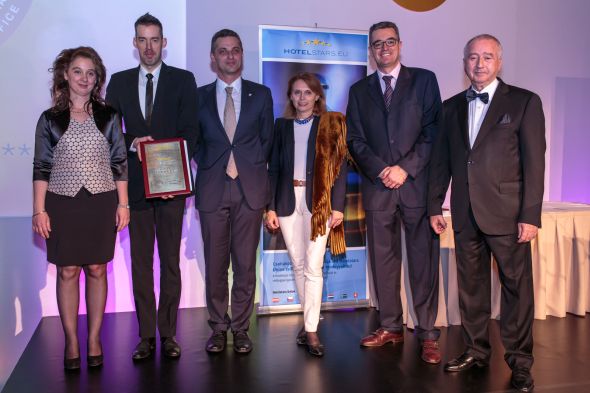 The jury took into consideration the quality of services (investigated on the basis of the MSZÉSZ' own mystery shopper tests), the innovative sales and hotel management methods, the revenue-indicators, Human Resources practices, CSR as well as the opinions of guests
(on hotel review and reservation websites such TripAdvisor, Booking, Expedia, Holidaycheck, etc.).
We are especially proud of this award, because long years of well considered development policy, the customer-centric mentality and the hard work of nearly 200 workers have been rewarded with this prize.
Thank you for this fantastic acknowledgement and congratulations to all the participants and winners!