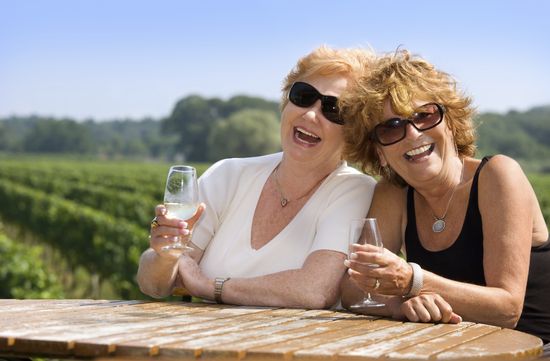 Gulyás, pörkölt, rétes, tócsni, langosh, halászlé or lecsó – the Hungarian names sound intriguing, although many of them you can see on the Polish tables. Apart from the dishes that you can taste everywhere in the country, each region has its characteristic plates, typical for a given area. 
Dödölle – local specialty
In the a charming city of Hévíz, located 200 km to the south west from Budapest, just 6 km away from the Balaton lake, reigns a dish called dödölle. It is a kind of potato noodles made of potatoes and flour, fried in the lard with onion. They are sometimes served with sour cream. The classic recipe is simple, however you can often meet different variations – with spinach, cottage cheese, celery or beetroot. There are also sweet versions – with apple and cinnamon or strawberries.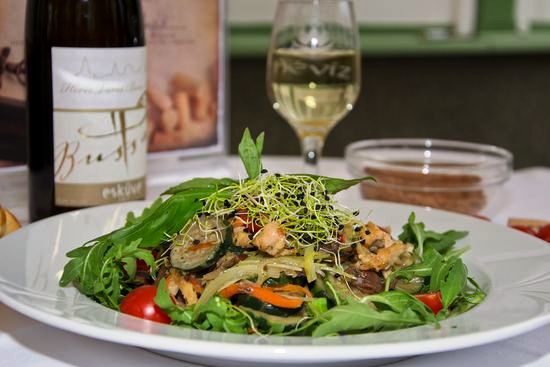 A feast in Hévíz
When you come to Hévíz you need to visit the places where you can taste a wonderful cuisine based on the local products. Family restaurants and old cellars are located by the vineyards. In the Hungarian taverns Hungarian specialties are served by the sounds of Gipsy music, just a few hundred meters from the beautiful lake, tempts with the traditional, modern, fish and vegetarian dishes.
It is worth mentioning that Hévíz is most of all famous for the biggest biologically active thermal lake in the world, in which you can swim.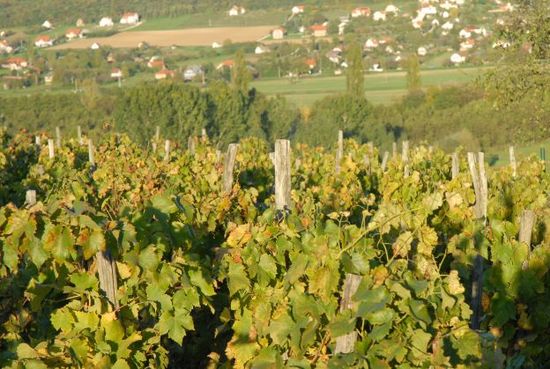 The wine from the Balaton region
The traditions of wine production in this region date back to the Roman era, when at the Egregy hill (which is in the borders of the town) the viniculture was introduced. In the time of the Arpad dynasty the production was continued which is proven by an official certificate dated back to 1221.
The climate is favorable for the cultivation of grapevines, and there are excellent white wines produced here, as well as you can taste red wines, too. The most recognized grape variety includes Olaszrizling (Italian Riesling), Szürkebarát (Pinot Gris) and Rizlingszilváni (Müller Thurgau). There are also Zöldveltelini (Grüner Veltliner) and different kinds of Muskotály (Muscat). The most typical for the region is Cserszegi fűszeres. It is resistant to frost, its wine is full-bodied and has a spicy taste. The wines made from this vine were many times awarded.
Quotation of Ms Orsolya Horvath, managing director of Tourism Non-profit Ltd. of Hévíz.
We invite to visit Hévíz! There is a wonderful cuisine awaiting our guests, that you can taste in many restaurants and taverns. The gourmets will surely appreciate the local specialties and the excellent taste of the local wines. While visiting Hévíz you can also take advantage of the benefit of the thermals lake's waters, which is unique in the world. The baths and relaxation treatments will be a nice addition to your stay.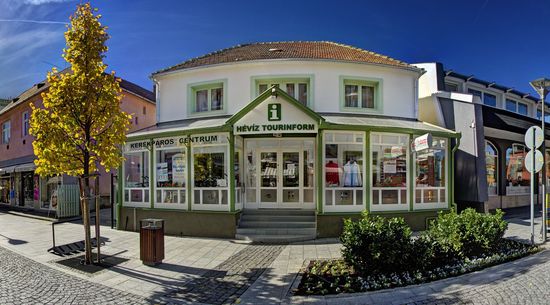 Tourist Information Hévíz
tel. 00 36 83 540 131
heviz@tourinform.hu
http://www.heviz.hu/en