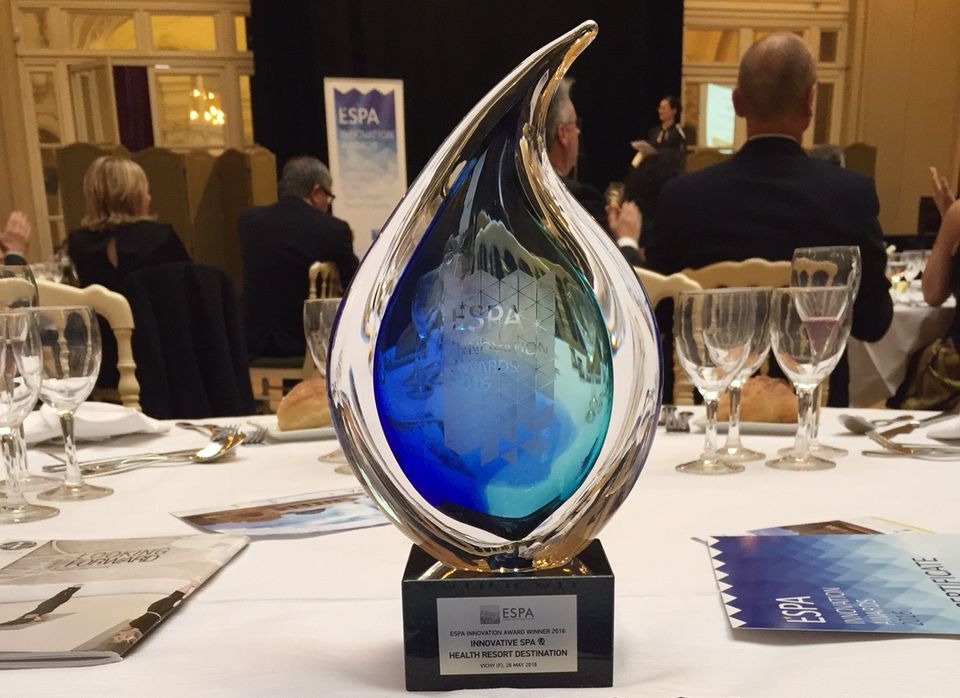 The trademark of Traditional Hévíz Therapy as well as the unique tendering system, developed for the accommodation providers of Hévíz to improve quality, received an international recognition. Recently, the European Spas Association has awarded Hévíz the Innovative Spa & Health Resort Destination award. The ceremony took place in Vichy, France at the end of May.
The aim of the European Innovation Award is to recognise and introduce new ideas, instruments and processes of spa towns worldwide. Every year, a winning town per category can be awarded. During the decision, the jury takes into account the originality and effect of the innovation, the practicality of the innovation's introduction, the measurability of benefits, as well as their applicability. Both of the innovations of Hévíz explained in the application met these criteria.
---
Did you know about Hévíz that:
with 1 million overnight stays it is the most popular country town in Hungary?  
it is only 200 km away both from Budapest and Vienna and it is situated in the western corner of Lake Balaton?  
you can bath in the open air among water lilies in the thermal lake both in the winter and summer?
you can choose from 10,000 beds from private accommodation to 5-star spa hotels?
in addition to the Traditional Hévíz Therapy, the most modern wellness and beauty treatments are available?
---
In the summer of 2015, town Hévíz created its own trademark based on the healing effects of Lake Hévíz in favour of the accreditation of the 220-year-old treatments. The base of the Traditional Hévíz Therapy is the medicinal water, which, due to its rich mineral content, is particularly effective in the treatment of musculoskeletal disorders. 
During the Traditional Hévíz Therapy, the original, complex cure of Hévíz is carried out in order that the patients, according to their individual condition, can receive the most effective cure. So far, 9 service providers of Hévíz, who have the technical background for providing the traditional healing methods, have earned the qualification certification for offering the traditional therapy.
The other innovation, which is unique nationally and also worth for international attention, is the unique tender developed for private accommodation providers to improve the quality of private accommodation. The development projects of the competition winning accommodations have already been implemented almost entirely, so the guests will already be able to use the garden furniture, flat screen TVs, WI-FI networks and many other improvements in the apartments in this year's summer.   The minimum amount to be tendered and spent on development was EUR 160, the maximum amount was 50 % of the tourist tax paid in the previous year by the accommodation provider, which may even exceed the amount of EUR 1,000.  
More information please contact us:
Tourism Non-profit Ltd. of Hévíz
H-8380 Hévíz, Rákóczi u. 2.
Tel.: +36 83 540 070
E-mail: horvath.orsolya@hevizmarketing.hu
www.heviz.hu