Traditonal hungraian cuisine, local wines, beautyful panorama… In Egregy you can enjoy every night!

The Egregy part of Hévíz town is famous for its gastronomic delicacies. From downtown you can access the wine cellars in 25 minutes on foot. On your way you will we pass Jesus' Heart Church (Jézus szíve templom) at the end of Zrínyi Street or you can visit the Roman excavation site at the end of Attila Street.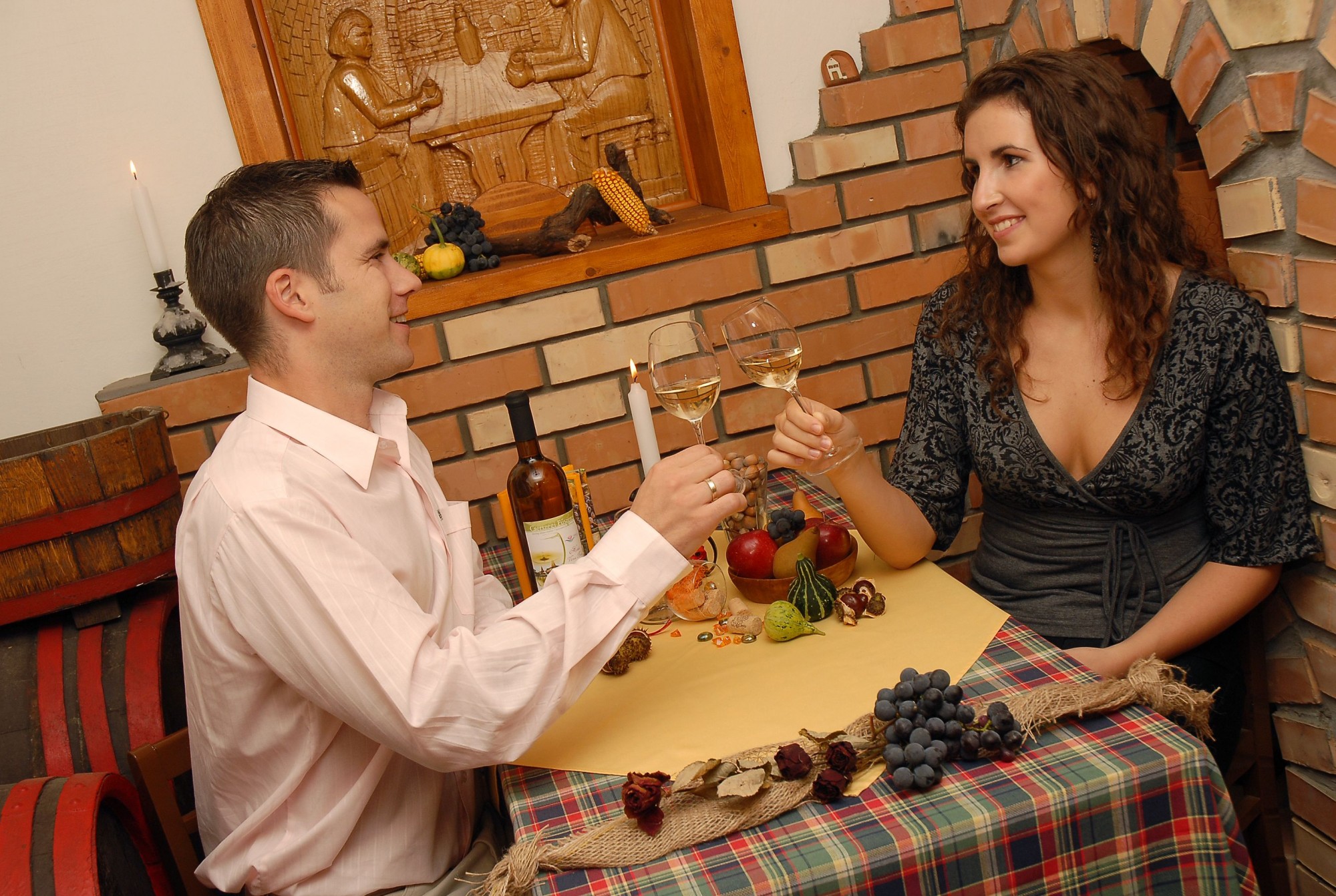 In the evenings the wine cellars and restaurants built in between the rows of vines are magnets for the guests of the town. This is a great place for the guests - exhausted after bathing – to charge up with a nice dinner or enjoy a wine tasting event while listening to live music. Restaurants offer not only traditional Hungarian specialties, but also international dishes on their open air terraces or in the cosy wine cellars.
If you carry on down Dombföldi Street among the wine cellars, you can reach the Arpadian Age Church, which is one the most beautiful built cultural heritage of Hévíz.
From April to October you can reach it with the Dottó sightseeing train, or by car to Egregyi Street.