During therapies it is important to apply natural healing factors by compiling a complex physiotherapy treatment. This might mean a single treatment or multiple treatments. Treatments built on each other boost each other's impact, e.g. therapeutic exercise in medicinal water.
When applying physiotherapy it is important to set up a treatment schedule. As a first step the medical status check states the complaints of the guest and general health status of patient is checked. Based on the results of the above a physician designs the complex physiotherapy program. A duration of minimum 2 weeks is recommended when using complex Hévíz treatments. During the treatment, if necessary a continuous medical supervision is provided in order to monitor the changes to the patient's status and the treatment is also finished with a status check carried out by a physician.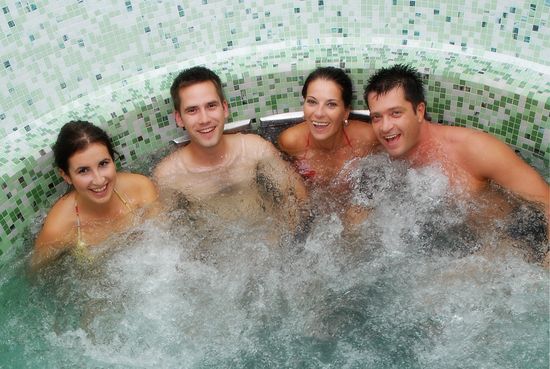 Bath types:
Hydroxeur bath
Carbonated bath
Four-section galvanic bath
Electric bath
Alternating bath
Bath reaction (bath nausea)
Bath nausea may happen if patient is overloaded with treatments. Usually on the 5th to 7th day of the incorrect complex physiotherapy treatment the patient's condition deteriorates. Therefore it is important to compile a therapy by a physician, furthermore continuous monitoring and control is recommended in order to avoid bath nausea. Too many and too frequently applied treatments are not always the best option, patients must leave enough time for the body to relax and recover in between treatments.