Dear Guests!
From 12 April 2021 our working hours are the following:
Monday: Open from 9 am to 5 pm
Tuesday-Thursday: Closed
Friday:
Open from 9 am to 5 pm
Saturday-Sunday: Closed
Our collegaues are available via phone or email from Monday to Friday.
Phone: +36 83 540 131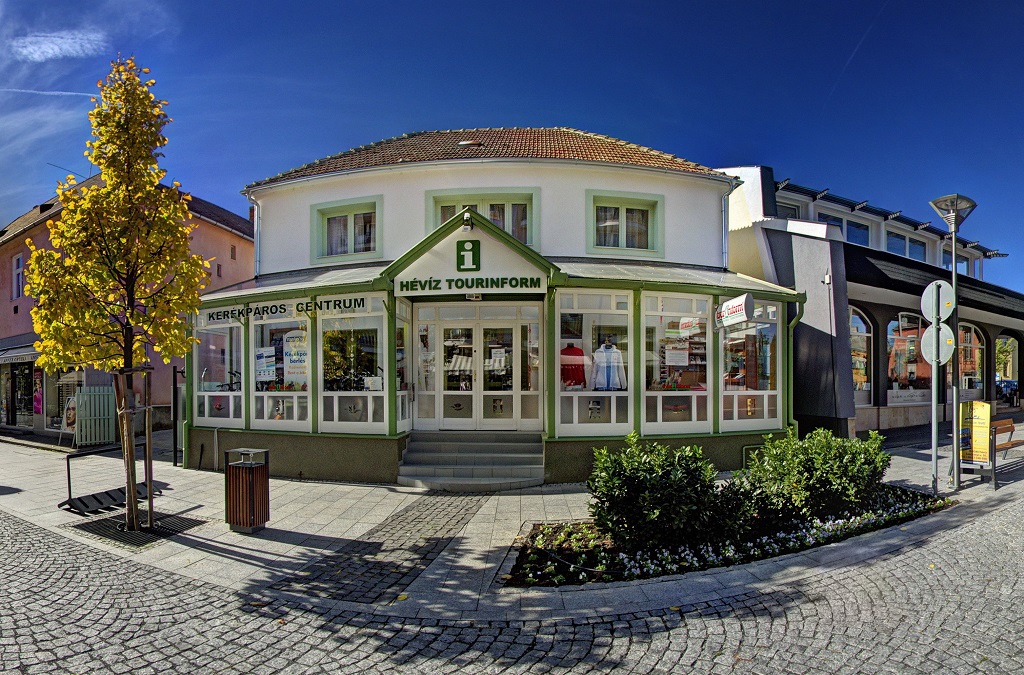 Do not hesitate to contact us if you are interested in any of our services, such as
bike hiring
plastic cards for HeBi bikes
tickets (for regular and periodical local events, concerts)
join our organised programmes (bicycle tours, nordic walking tour, canoe tours in winter)
Segway tours
order balloonflight, information on transfer or taxi companies

collect information materials, prospects about Hévíz and surroundings
ask for timetables (bus, train, ship)
The Tourinform Office is in your service even if you have a question which you cannot find the answer to anywhere else.

Contact:
H-8380 Hévíz, Rákóczi str. 2.
Tel.: +36 83 540 131
E-mail: heviz@tourinform.hu
GPS: 46° 47' 25.857" N, 17° 11' 19.3848" E