Help for the visitors
The Tourinform Office is the main information service provider for the visitors arriving in Hévíz; you should also pop in if you have any question or you want to make enquiries about any programs and events in the town. The Office is located in the walking street so it is within easy reach both for motorists and pedestrians. You'll find a wide range of information publications (leaflets, promotional booklets, calendar of events, catalogue of accommodation, etc.) in the Tourinform Office.
We are open for visitors from Monday to Sunday!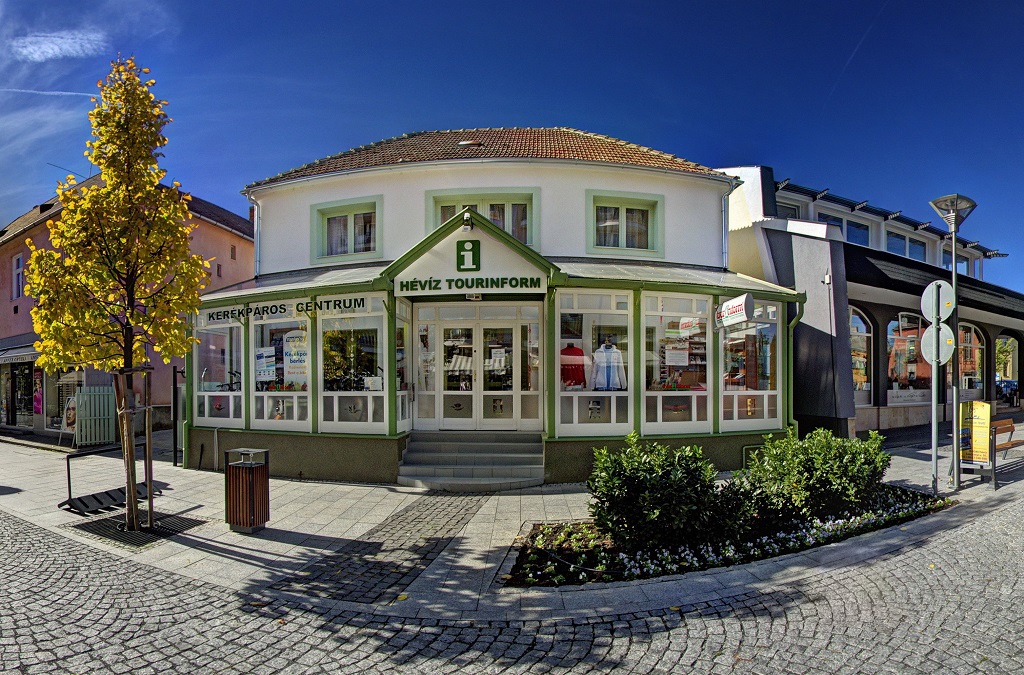 Do not hesitate to contact us if you are interested in any of our services, such as
bike hiring
plastic cards for HeBi bikes
discount cards as Hévíz Card+ (also known asWest-Balaton Card)
tickets (for regular and periodical local events, concerts)
join our organised programmes (bicycle tours, nordic walking tour, canoe tours in winter)
Segway tours
order balloonflight, information on transfer or taxi companies

collect information materials, prospects about Hévíz and surroundings
ask for timetables (bus, train, ship)
The Tourinform Office is in your service even if you have a question which you cannot find the answer to anywhere else.

Opening hours at the Pedestrian Street office:
Changed working hours due to the pandemic situation:
Monday: OPEN 9 am - 5 pm
Tuesday-Thursday: CLOSED (from 9 am to 5 pm we are available via phone or e-mail)
Friday: OPEN 9 am - 5 pm
Saturday-Sunday: CLOSED
Contact:
H-8380 Hévíz, Rákóczi str. 2.
Tel.: +36 83 540 131
E-mail: heviz@tourinform.hu
GPS: 46° 47' 25.857" N, 17° 11' 19.3848" E