Wine tasting in Egregy and the tastes of Zala
Returning home after a medical treatment, wellness or family holiday in Hévíz, you talk to your friends, family and acquaintances about the beauties of the town, the special healing effects of the thermal lake, the Dotto sightseeing train, and we would rightly say that visitors also recall the atmosphere of the wine cellars on Egregy hill and the abundant specialities of the restaurants.
The beauties of Egregy wine hill, the hospitable wine cellars and the wines are as significant elements of Hévíz as the thermal lake itself. However, it is important to try a welcoming restaurant and taste its local specialities after a pleasant bath.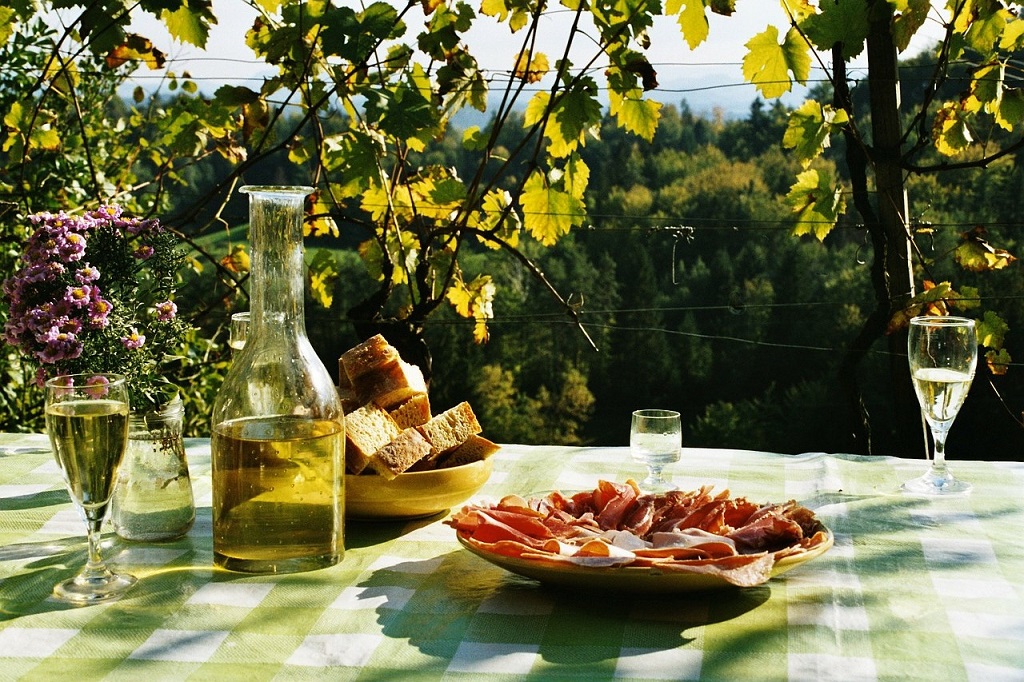 The high number of restaurants and their diverse menus are able to satisfy all the needs of the visitors to the town. You can dine in a tavern, little or larger restaurant, or even participate in an open-air pig-roast. The delicious flavours of the Zala region may be enjoyed when accompanied by Gypsy music as well.  Furthermore, the lovers of the traditional combination of black pudding, sausage and mustard may also indulge in their passion as these specialities are offered in the catering units of the parking lot.
After a delicious dinner, what can be more enjoyable than tasting some nice wine in pleasant company? Do not forget to ask your host for a glass of wine from the wine of the town of Hévíz and write us your opinion.
You can buy the wine at the Tourinform Office (Rákóczi str. 2., Tel.: +36 83 540 131).
Enjoy your meal and wine!