As the cold weather has set in, we feel the winter more and more at our doorstep. Although there is no snow, the frost greets the beams of the rising sun more often. November is the month when we have a little time left to victual for chilly days. As the weather and the seasons change, so vary the sellers' goods at Hévíz Market.
Besides the usual wares - handmade goods, cheese, bakery products, meat, autumn fruit and vegetables - there are also cakes, decorations, food and drinks displayed, which spread the advent and Christmas atmosphere.
The sweet smell of roasted chestnut, pumpkin or hot mulled wine and chimney cake fill the air. According to traditions new wine can be drunk after Saint Martin's Day, so the nectar of this year's harvest can be found also in the offer of the vineries selling at the market.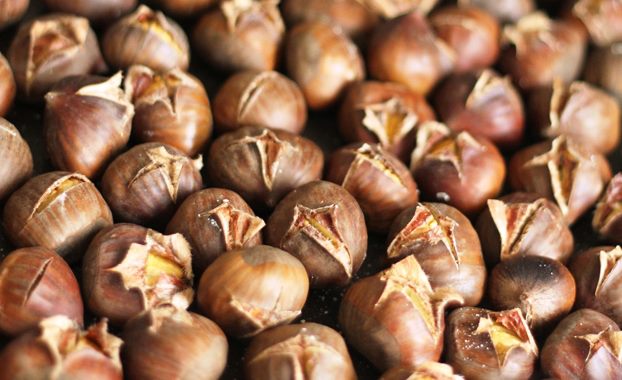 It is a part of the advent preparation that we set up our surroundings with decorations and soft lights. Sweet smelling candles, lampions, advent wreaths, decorations with angels and bells can't be missing from the stands of the stall-keepers – of course all the goods are made of the sellers' own material and by hand.
Gingerbread, chimney cake, "bejgli" (poppy seed or walnut roll)… - are the essential cakes of advent and the Christmas feeling.
Walking among the craftsmen, antique dealers, wood-carvers, potters, textile sellers you might also find the perfect Christmas gift. You can choose from the offer of more than 300 sellers even in wintertime. Even the cold weather cannot frighten away the producers and the costumers. The market is very lively and busy even on cold days.
From December you cannot only find the local sellers at the market, but also the ice-rink opens in its neighbourhood, so you can even combine the shopping with ice-skating or vice versa.
Visit the Farmers' Market in Hévíz!
Opening hours:
1st November 2012 - 30th November 2012
Tuesday and Saturday from 7.30 am to 12.00 am
Thursday from 1.00 pm to 6.00 pm
1st December 2012 – 31st December 2012
Tuesday from 7.00 am to 1.00 pm
Thursday and Friday from 10.00 am to 6.00 pm
Saturday from 7.00 am to 6.00 pm
1st January 2013 – 31st March 2013
Thursday from 1.00 pm to 6.00 pm
Saturday from 7.00 am to 1.00 pm