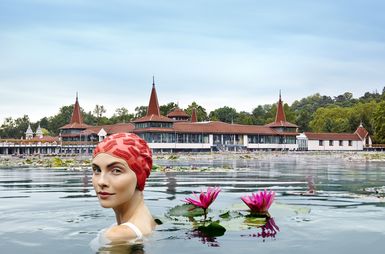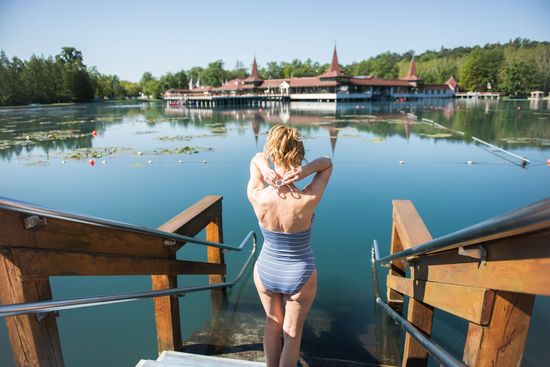 You can swim there with rubber rings and you can be sure that your kids will certainly not complain about cold water. And when they stop enjoy this drifting in the circulating water? In the summer months, a pool for children under 12 years is open next to the lake. They can not only play in the water, but once they have a long time, they can take part in entertaining animation programs at the pool and try water gymnastics, swimming skills or games with various water tools. Most hotels in Hévíz carry on swimming pools of various sizes and attractions all year round. Did you choose a hotel without a swimming pool, apartment or private accommodation? No problem, hotels are willing to entry its pools at any time during the day for a small fee.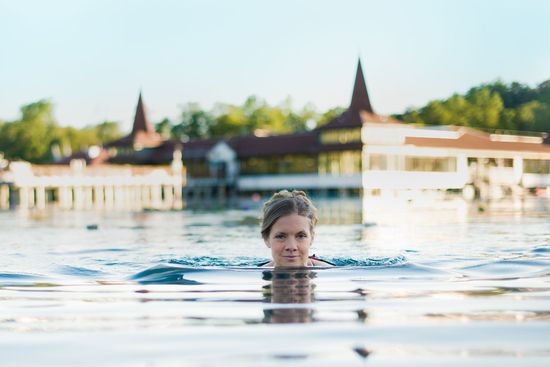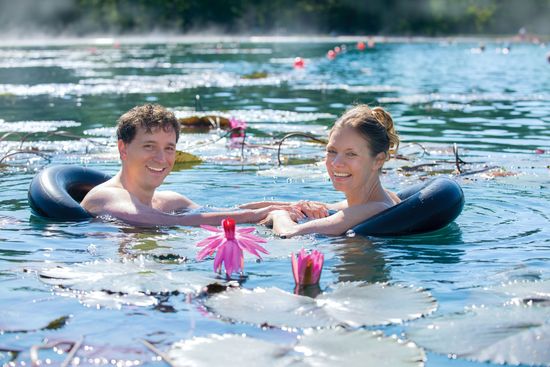 Playgrounds for children of all ages
What if the kids have enough of water and swimming? Hévíz has a number of playgrounds with many attractions and game elements which will surely be attractive and children of all ages will really enjoy it. And if you also like playing in adulthood, you can try an outdoor exercise park.
Trips by car, on foot or by bicycle
Do you like intercut your holiday with interesting excursions and trips? Hévíz will not disappoint you in that case. Excursions and walks around the city and the surrounding area do not require any special preparation and well-visible tourist signs and signposts can help you with the orientation. Around the town of Hévíz there are many ruins of castles. It is worth mentioning Tátice, Szigliget or Sümeg, where you can explore and try personally with whole your family the medieval past own. Beautiful is the Festetics mansion in Keszthely, on the shores of the Balaton, where you can go by car on bicycle from Hévíz. The local castle museum Helikon has its own permanent exhibition of hunting, you can also visit the museum of transport or the animal park. In the centre of Keszthely there is a museum of puppets, a historical panoptic or a snail parliament. Along the road on the way to Keszthel there is the Adventure Park, where children can enjoy a lot of fun too.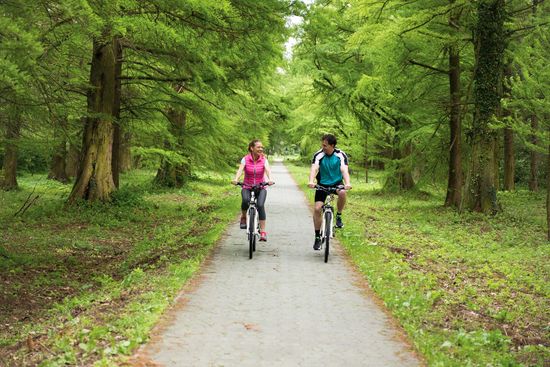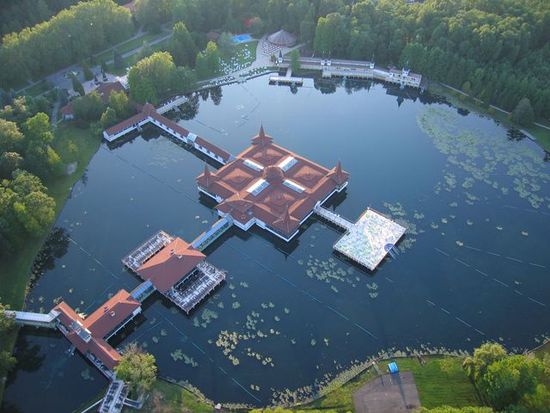 For more info please visit http://www.heviz.hu/en  or contact Tourinform Hévíz, +36 83 540 131, heviz@tourinform.hu.