On the occasion of Advent more and more Christmas lights go up also this year in Hévíz. In addition to the festive decorations of public places, service providers also await the visiting guests with more and more beautiful shop windows and decorated houses. The eye-catching Christmas lights, the decorations, which are sometimes traditional, sometimes  romantic and lovely  or in many cases made of using natural materials, the Christmas tree of the town and the Advent wreath together create the Christmas atmosphere of Hévíz.
 This Advent, the Hévíz TDM Association also announced a Christmas decoration contest titled "A brilliant idea!", for which anyone could enter, who felt that he/she offered customers a really gorgeus christmas window display.  
The jury took a walk around the town in the afternoon of 4th December in order to rate the shop windows, and announced its rating points in several categories, such as elegance, harmonic appearence, style, use of natural materials, surprising, funny or fabulous ideas. The general public could vote for the service provider who would won the Audience Award based on the pictures shared by the participants on the website www.facebook.com/heviz.info.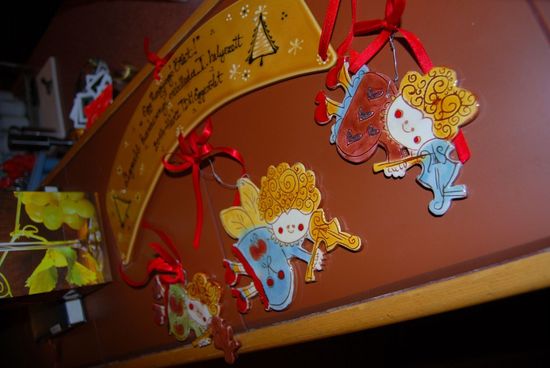 Awards were given out in a total of 4 categories. 
I. Business premises, catering establishments:
First prize: Hofbrau Vendéglő (Restaurant) (931/9 Nagyparkoló Square)
Second prize: Magyar Csárda(Restaurant) (2 Tavirózsa Street) and Street Fashion clothes shop (2 Széchenyi Street)
II. Private accommodation:
First prize: Guszti Villa (18 Széchenyi Street)
Second prize: Fortuna Villa (1 Fortuna Street) and Kaktusz Villa (116 Attila Street)
III. Hotel category:
First prize: Kolping Hotel **** Spa & Family Resort (120 Fő Street, Alsópáhok)
Second prize: Lotus Therme Hotel & Spa***** (1 Lótuszvirág Street)  and NaturMed Hotel Carbona ****superior (1 Attila Street)
Audience Award winner based on the audience's  votes:
Lotus Therme Hotel & Spa***** (1 Lótuszvirág Street)
The prizes were made by a local ceramic artist Barakonyi István, and we hope that they will be nice decorations of every winning shop window and building.
The jury chose the Hofbrau Restaurant as the absolute winner of the competition based on the total scores and the overall look. Therefore, besides the first prize the manager of the restaurant Czigány Hedvig  could also receive a challenge cup, for which there hopefully will be a lot of applicants next year.
We would recommend that our guests explore all the small beauties of the town, find the most atmospheric store, restaurant or accommodation, try the ice rink re-opened on 5th December after the bathings in the pleasantly warm water of the lake, visit the arts and crafts Advent market and warm up your heart by tasting a pleasantly scenting punch, tea or mulled wine under the twinkling festive lights. 
We wish you a merry Christmas!