Alexandra Czene, the manager of the Hévíz Lake Bath, told us that the temporary closure of the main entrance of Hévíz Lake Bathis needed due to renovation. The renovation will take at least 6-7 months, so the popular entrance with the cherubs in the Dr Schulhof Vilmos Promenade is expected to reopen in June.
The dressing rooms of the main entrance buildingwill be renovated.The dressing rooms will undergo complex renovation work from November, so next summer, a completely refurbished, much nicer and more modern changing-room will be offered forvisitors.
During the closing period, the Hévíz Lake Bath will be accessible via the entrance of the Festetics Bathhouse (Ady Endre Street), and the cash desks will continue to operate withthe usual opening hours.
The Festetics Bathhouse entrance is accessible by car from Ady Street.Parking is available in the parking lot next to the overfall weir and,driving along Ady Street, in the designated car park, where you can also charge electric cars. On foot or by bicycle from Deák Square (bus station), you can reach the Festetics entrance in about 10 minutes by going along the promenade between the protective forest and Lake Hévíz. Walking along the Dr Schulhof Vilmos Promenade past the main entrance of the Lake Bath, the other entrance can be accessed by following the lake fence; it is about a 3 minutes' walk from the 'cherub' entrance.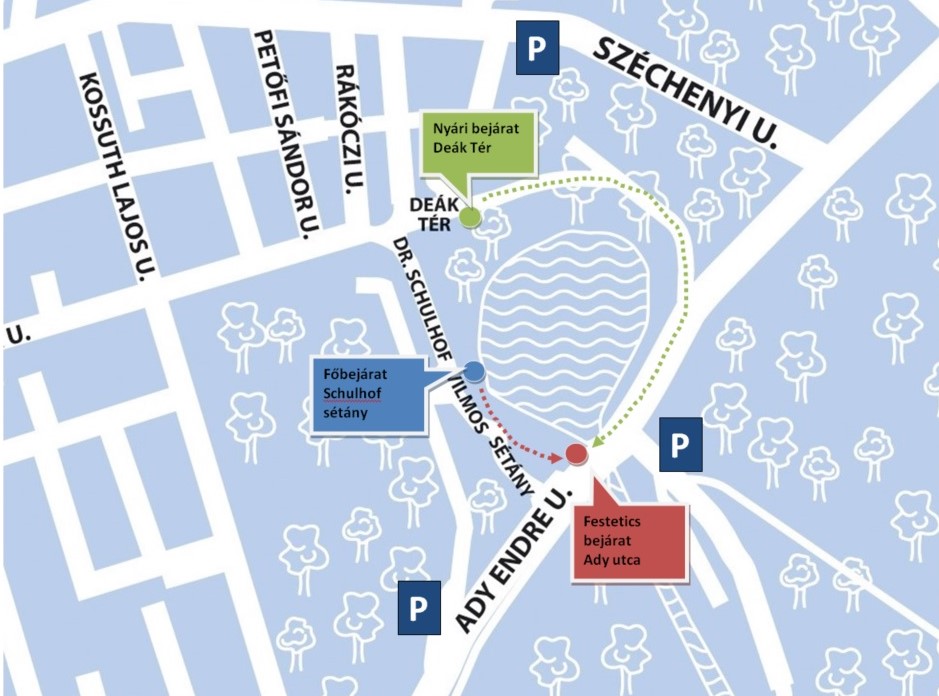 During the transitional period, visitors will be able to use the dressing rooms of the Festetics Bathhouse and, if necessary, the staff of the Lake Bath will also create temporary dressing rooms at several points of the bath, about which visitorswillbe informed.
Despite the renovation work, the Lake Bath is not planning to close or temporarily shut down, so you can expect to be able to enjoy the services of Lake Hévíz in the winter too.However, the spa staff would like to kindly ask for the visitors' patience and understanding if the operating changing-rooms will be a bit more crowded during the winter, especially in the holiday season.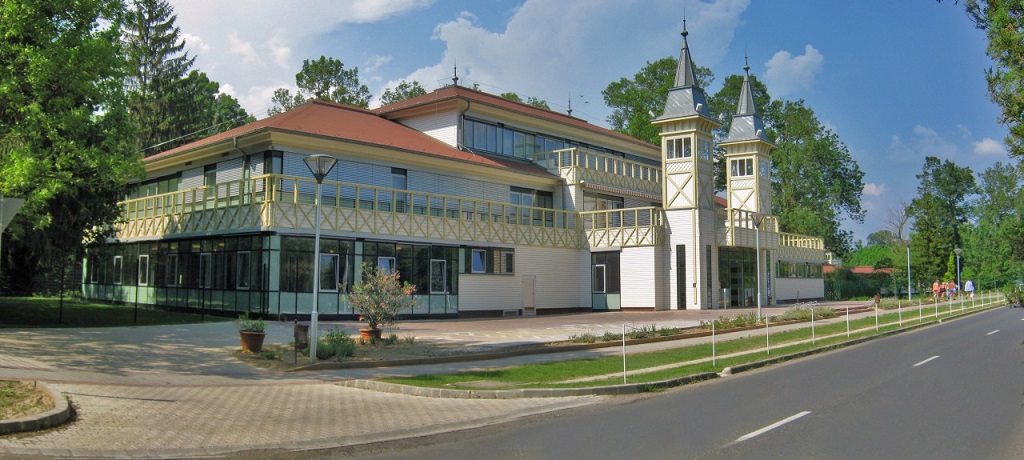 By the time the open-air bath opens in May,hopefully, the cash desks of the main entrance, which now are closing, will be opened partially, or, depending on the number of visitors and the weather, the Deák Square entrance will be opened a little earlier in order to providean easier access to the open-air bath andthe summer changing-rooms.
Visitors to the spa will also experience other work around the main entrance, as there will be public utility work in front of the main entrancein the spring, followed by a major promenade renovation, which is expected in the second half of next year.However, these works are not related to the renovation of the changing-room of Lake Bath.