However it also boasts with other specialities. In Hungarian spa town Hévíz you can enjoy next to the international cuisine not only food mentioned above but they also serve the typical sausages, minced meat, game, freshwater fish and various soups. You can complete all above by a delicious wine from the local Egregy vineyard, if you are interested. In this respect, you should definitely not miss 5th year of Hévíz wine festival which is held from August 17th till August 21st and is the biggest local festival.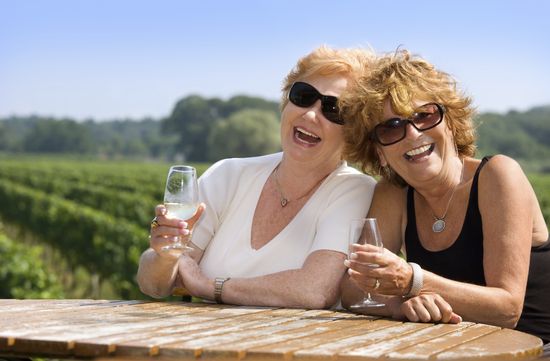 Hungarian cuisine is based not only on calorically reach food where pork and very often lamb meat is used, but you can also enjoy freshwater fish as a carp, a barbell or a zander. From vegetable are the most used tomatoes, peppers and potato. Typical spice is melted sweet or hot pepper, which gives food characteristics and enticing colour. The soured cream is also used often. The typical pastry is white bread. The food is made on the fat. The Hungary is the home of mangalica pigs whose fat is harmless. From soups you can try in Hévíz tyúkhúsleves (chicken soup with noodles), halaszle (fish soup), jókai bableves (bean soup) or gulyás (soup from meat and pepper) or the real speciality – hideg meggyleves, cold soup from sour cherries. From starters we should mention spicy sausage, Hungarian salami, libamájpástétom - alias pasty from goose liver or. From the main courses you can enjoy pörkölt, pot roast with pepper, which is in contrast from gulyás thickened with flour, tokány represents piquant mix of meat and vegetable, baked pancake filled with meat hortobágyi palacsinta, erdélyi rakott káposzta – acid cabbage baked with meat, rice and cream, or fatányéros – knife board with different types of grilled meat. From local dessert it is worth to taste somlói galuska, glass cup filled with pieces of ban and whipped cream, gundel palacsinta alias pancake filled with nuts and poured with chocolate or krémes, phyllo pastry filled with vanilla cream.
The tradition of wine in Egregy
Wine-making on Egregy, which is part of the Hungarian small spa town Héviz, has a tradition which goes back to the Roman era when viticulture was introduced to the region. The most remarkable varieties of the region are Italian Riesling, a Pinot Gris and Müller Thurgau, but you can find there also Green veltliner) and different types of Muscat. Egregy hill was classified a high-quality wine region in 1998 and the wines produced here were classified as characteristic wines of the Balaton region. In March 2007 the Wine of the town of Hévíz was chosen in a contest for the first time and this event is also held every year. The wine cellars of local vineyards can be reached easily by moto train or by foot.