On 30 December, you will be able to take part in an authentic pork slaughter from 10 am to 4 pm at the Hévíz Farmers' Market. Of course no animals will be harmed, but you can see the live demonstration of sausage stuffing, roasting beef, cabbage cooking, and you can taste them all as well. On 31 December, the program will begin in the tent set up in the Market Square from 1 pm. First, the little ones can party at the Magic Sounds playhouse, which is followed by a presentation of local products: tips and ideas directly from the producers. In the tent DJ Krezi's play from 9 pm in the to 2 pm but in the meanwhile surprise performances will be by Attila Hertelendy and Zsuzsanna Debrei at 10 pm, the Desperado band will arrive at 11 pm, and the Unique band will start at 12:30 am.
Korona Restaurant (Hévíz, Széchenyi str. 43.)
The Korona Restaurant will be making a super New Year's theme this year as usual. The atmosphere of the Moulin Rouge will come alive for one night only for those who book a table here. French dishes such as cognac quail soup or Nice salad, Garden-Provence chicken breast fillet, Ratatouille, Crepe Suzette and other French delicacies will be on the menu. The party kicks off at 7 pm, with authentic French music provided by DJ Collie. Information and table reservation: +36 83 540 180 · email: korona@hevizpanzio.hu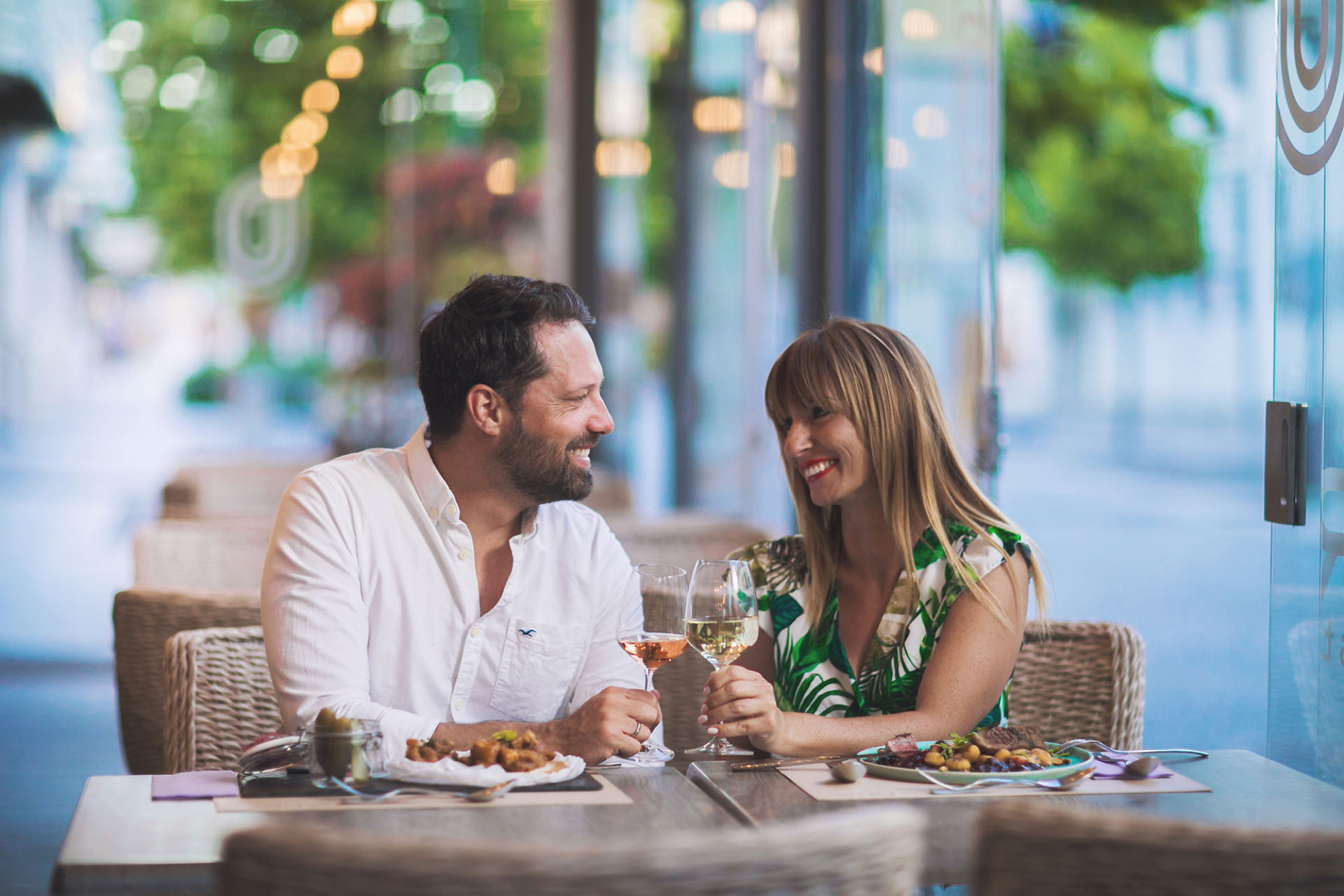 Kocsi Csárda (Hévíz, Parking lot – Nagyparkoló tér)
Live music and a seven-course menu await you all night if you book a table at the Kocsi Csárda on New Year's Eve. The inn has a rich Hungarian menu, such as beef tenderloin stroganoff, word leg slices, and pork tenderloin coins. At midnight, a soup with pork stew, lentils and hot dogs and champagne is prepared for the guests. Table reservation: +36205953431 or hevizkocsicsarda@gmail.com
Hofbräu Vendéglő (Hévíz, Parking lot – Nagyparkoló tér)
There will also be live music in the Hofbräu Restaurant. If you book a table here for 31 December, you will find a wide selection on the menu. Of course, there will also be typical New Year's Eve dishes like sausages and lentil soup. If you are partying at the New Year's Eve party at the Farmers' Market next door, a sausage and mulled wine awaits you in the cozy wooden house in front of the restaurant. If you get up early on 1 January or haven't even gone to bed, you will find breakfast here from 8 am. Information and table reservation: +36 83 312 317 hbvendeglo@etteremheviz.hu
Magyar Csárda (Hévíz, Tavirózsa str. 2.)
The Magyar Csárda is holding a quiet New Year's Eve this year, which means that there will be no big party, but they are open and you can have a delicious dinner here with your family. The otherwise usual gypsy music will not be available on 31 December and 1 January. Information: +36 83 343 271
The Római Pince (Roman Cellar) closes at 5 pm, but you can still eat from the menu on 31 December. Reblaus Cellar and Vilmos Pince (William's Cellar) will be closed on 31 December.
Little Luis Rendezvous Pub (Nagyparkoló, Flavius Shopping Centre)
If you would rather dance than eat on New Year's Eve and you love retro music too, then the Little Luis is your place to be. The usual live music, the usual musician Tibi Horváth Cast, party atmosphere and delicious drinks are guaranteed. Table reservation required: + 36305933935 
New Year's Bath
It's not much of a challenge in Hévíz as in Lake Balaton, but it is even more pleasant to start the new year with an outdoor splash in the largest thermal lake in the world. The New Year's Eve opening hours of the Hévíz Lake Bath will be the following: on December 31 from 9 am to 4 pm, on January 1 from 11 am to 5 pm (closing at 5:30 pm). According to the current regulations, an immunity card is not required for bathing, wearing a mask is mandatory at the checkout and in the changing rooms.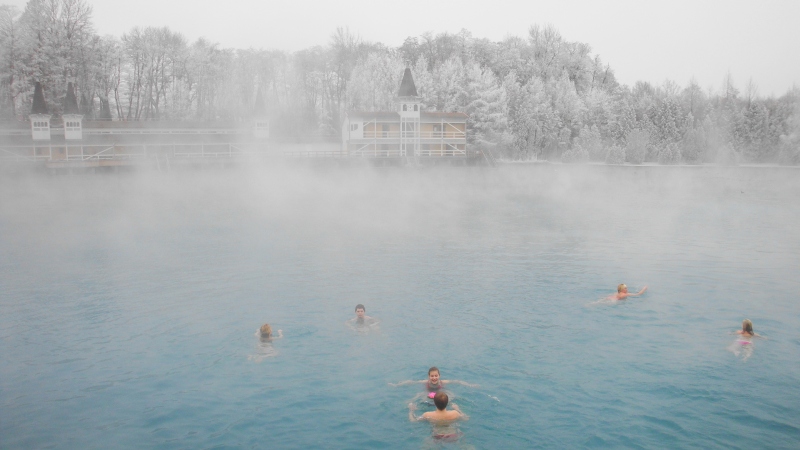 More information on programs, sights etc.:
Tourinform Hévíz
Hévíz, Rákóczi str. 2.
+36 83 540 131
We wish you a happy new year, see you in 2022!