COLD EVENING. WARM WATER. HOT MOOD.
Although nights are a little colder, the late summer weather still promises a good time for 15 September. Besides the hot thermal water, many other things await those who buy tickets for the Friday event; live music, autumn food specialties, coctails are being prepared by the team of the Lake.
On this day, the entrance of Festetics Spa reopens at 7 pm and visitors can bath at a certain beach with lights during the evening. Cocktails and food specialties will be served at the terrace of Vital Bar. The good mood is guaranteed by DJ performances.
If you would like to participate in the atmospheric night bathing, we advise you buying your tickets in advance. The pre-purchased tickets are not only cheaper but also guarantees a definite place for you since tickets are only available in a limited number. Tickets are available for purchasing at the cash desk of Festetics Spa until 14 September.
Tickets cost 6 000 HUF is you pre-purchase them, while at the venue on 15 September they cost 6 500 HUF. Tickets also include the usage of the wellness section where maximum 50 people can stay at one time.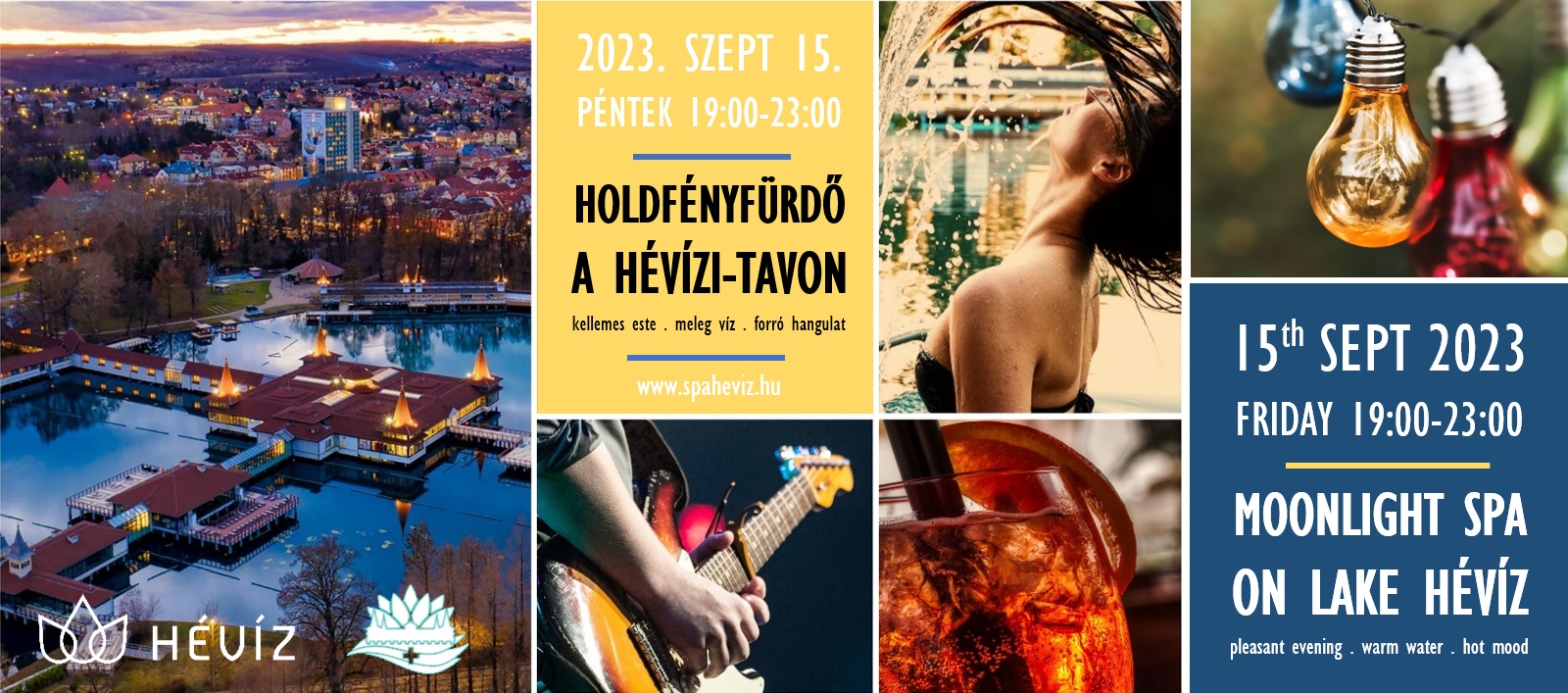 The ticket also includes a welcome drink which you can choose at Vital Bar.

SOME USEFUL INFORMATION
Opening: 19:00
Cash Desk: until 20:00
Entering and purchasing tickets on the spot is available at both entrances.
Only a limited number of tickets are available. Attendance is only over 16 years old.
Payment is possible by cash or credit card.
End of bathing time: 22:30, closing: 23:00
Further information about purchasing tickets: marketing@spaheviz.hu  / +36 30 9555 943