The fact that the spa currently belongs to the whole families, you can see in the Hungarian spa town Hévíz. The place with the largest thermal lake in the world has much to offer to everyone, including families with children. Come and explore with us.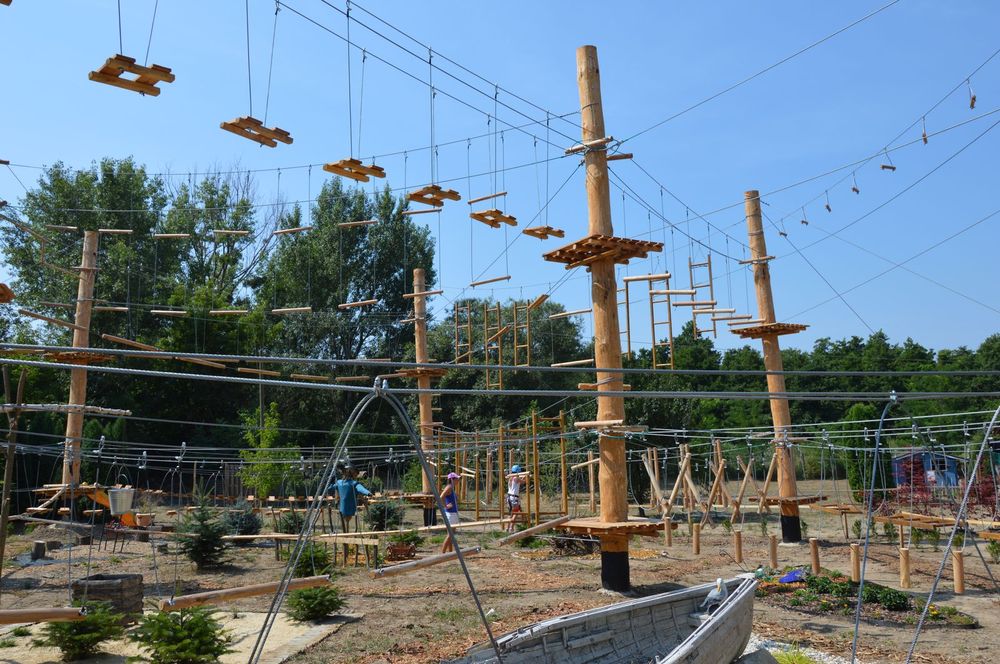 Water paradise for children
Swimming with rubber rings in thermal lake, which temperature is reaching 38 °C in the summer, definitely won't insult anyone and your older children are not going to complain about cold water. What to do in case your sunshine gets bored over swimming in lake? There is a special children pool for the smallest (under 12 years) opened right next to the lake in the summer. Kids can not only enjoy the water to the fullest, but there are also special animators programs offered and they can try water gymnastics, test their swimming ability or enjoy games with creative water crafts. Most hotels has own pool, that promise a great amount of fun. If you have chosen to live in a hotel without pool, in the apartment or in private, do not worry, for small fee you are welcomed to visit any pool anytime in a day.
Children playgrounds for child of any age
Are your children who can´t give up the experiences of a playground during a day? Hévíz has a very positive attitude towards the smallest and therefore has focused on renovation of playgrounds in the city over couple of last years. Playing fields are diverse and suitable for all age groups. If the adults are also like to play, they can try the street workout park.
Hurray for bike or try Segway
In case you have not decided to bring your own bikes to your holiday and your little sportsman demands to go cycling, do not panic. Hévíz has a high level service, therefore you can lend bikes for the whole family there. System of cycle tracks is well branched and would offer great experience to you as well as to your children. If any of you is too tired to bike, you may try Segway instead. Children older eight years are allowed to drive alone, otherwise for younger ones can be carried by the adults in a little trailer after the Segway.
Family trips for history, animals or adventure
You don't need to be a professional athlete to handle walks around the city and in the surroundings. Touristic symbols and sign-posts will help you in the orientation.  There is a great amount of ruins in Hévíz surroundings for example Tátice, Szigliget or Sümeg, where you can personally find out and try the medieval history. Treasure of the area is chateau Festetics in town called Keszthely. A museum in the chateau has permanent hunting exposition, there is also the carriage museum or Animal Park. In the Keszthely city centre is puppet museum, historical panopticum as well as snail Parliament. Next to the road on the way to Keszthely is an Adventure Park, where kids are invited to enjoy several games.