What's more, cycling is more than a sport! While cycling, you have the possibility to discover the world on two wheels while you are relaxing. Not to mention that cycling is also environmentally friendly and healthy as well!
The bicycle road around Lake Balaton has been completed for 15 years. Cyclist have already cycled around the Lake more than once, but they are also ready for new challenges. Cycling became so popular in the past years that the bicycle roads are as crowded as the highways, especially in the summer season. The Hungarian Cyclist Association have been working relentlessly on the BB365 project and its results are already used by every biker.
What is BB365 exactly?
It is an abbreviation which stands for Balaton Bike 365, meaning that by Lake Balaton it is possible to enjoy bicycle services all year around. Thanks to the project, sign boards were placed out which signal 800 kilometres of bicycle roads in total, four times the length of the complete Lake Balaton bicycle round. 45 different thematic routes were also created, which are also noted by boards. For example, the routes including the Festetics Heritage are red coloured. Circle tours always have letter combinations. The three-digit numbers always mean local routes, while two-digit numbers mean national roads. One-digit roads usually connect to international roads. Be cautious though: the new signs don't always signal separate bicycle roads since they can also point to appointed car roads or dirt roads too. The BB365 webpage and application are perfect for seeing these roads as well.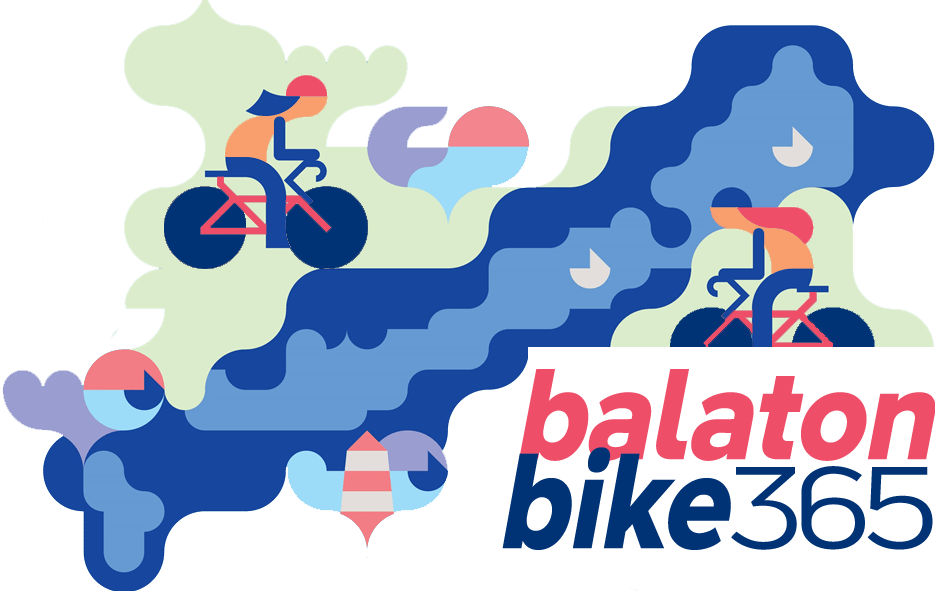 The BB365 application was awarded 'The Application of the Year' award by the Hungarian Marketing Association last year. Cycling fans are able to plan their routes around Lake Balaton in 7 languages.
Due to the project, three bicycle centres were also created in Keszthely, in Balatonfüred and in Balatonföldvár. In these centres, bicycles can be rented, or guided tour can be also booked. Fixing services will be also available in the future.
For what the BB365 application is good for?
Just like in Google, you will be able to make a cycling tour plan, however, in the BB365 app you will only see the routes that you can also cycle on. You will immediately see the quality of the road (bicycle road, car road, dirt road) and the altitudes as well. You are also able to filter your search based on recommended routes if you for example travel with your family or you would like to cycle with a mountain bike. You are also able to rate the routes and recommend it to others.
With the pictograms, you can see the sights of the region like castles, viewpoints, museums or churches. Based on the short details given of the sights, you can easily plan where to stop during your trip. You can also search accommodations, restaurants, service points or spots to take free water.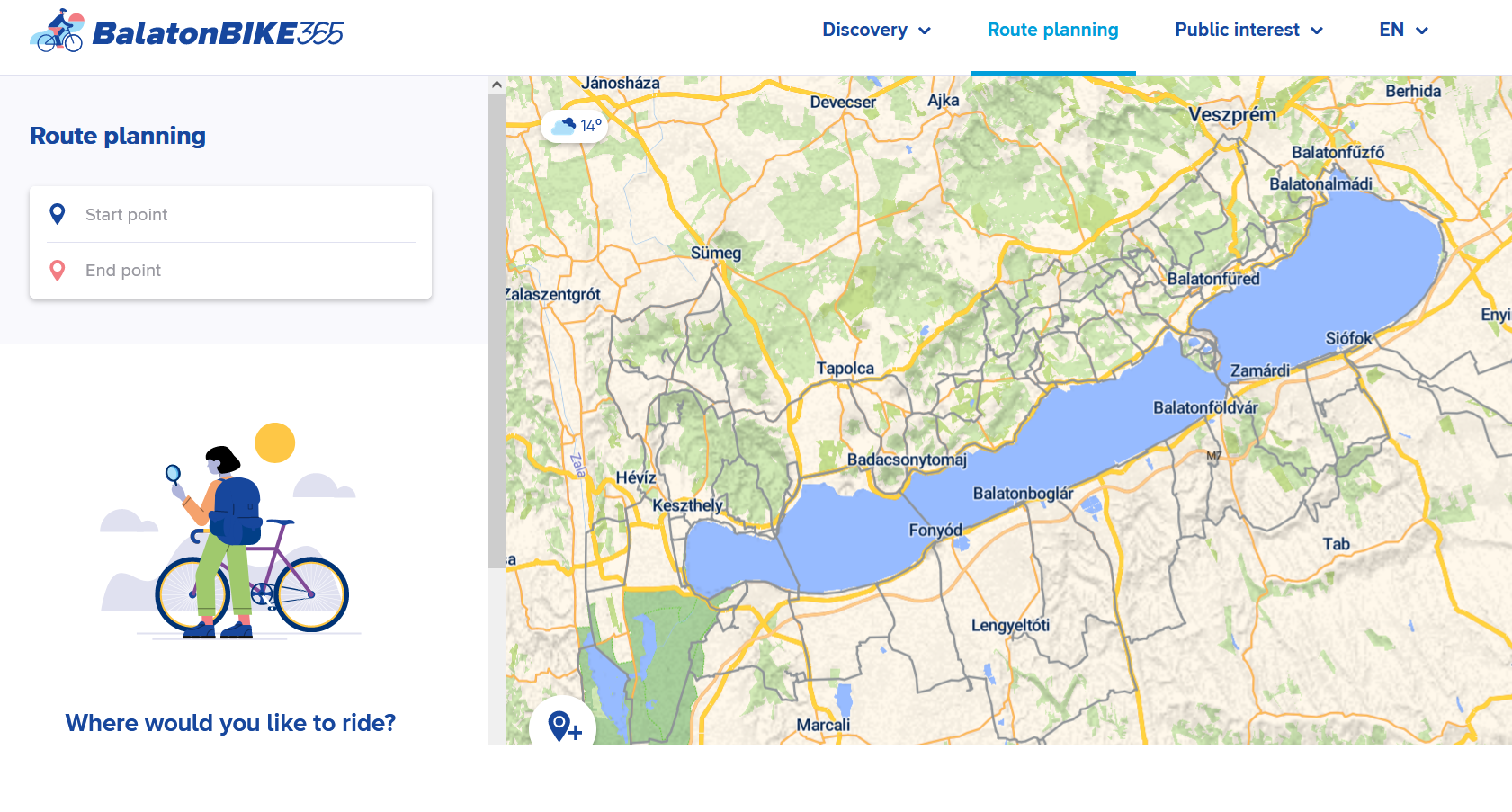 Routes in the Keszthely Mountains
Trips starting from Keszthely. You are able to connect to the 6-kilometre trail to Hévíz, to the world's largest biologically active thermal lake.
Keszthely Mountains Basic Circle, green A. distance: 55 kms, altitude: 576 metres, about 5 hours
Keszthely Mountains: West Circle, green B. distance: 48 kms, altitude:: 450 metres, about 4.5 hours
Keszthely Mountains: Northern Circle, green C with green A. distance: 59 kms, altitude: 849 metres, about 6 hours
Trip in the Bakony Forest, green D. distance: 32 kms, altitude: 412 metres, about 3 hours
Mountain Bike trip, brown MTB. distance 38 kms, altitude: 456 metres, about 4 hours
Festetics Trips
Kis-Balaton Trips
Kis-Balaton Circle from Keszthely, blue A. distance: 68 kms (20 kms, 22 kms highway, 25 kms gravel road), altitude: 430 metres, about 6 hours
Naturally – A trip showcasing the flora and fauna of Kis-Balaton, blue A and B. distance: 65 kms, altitude: 388 metres, 6.5 hours
To the West! - Discover the West Balaton Region, blue A and D. distance: 32 kms, altitude: 173 metres, about 3 hours
Further Trips
More than half of the 45 recommended trails can be found in the Hévíz-Keszthely region. The trails are very diverse: you will find thermal baths, viewpoints, vineries, moors, and many other beautiful natural sights in the region.