The first rectangular bathhouse, consisting of two buildings, was built in 1795 by the landowner Count I. Festetics György. The news on the benefits of the medicinal water reached Vienna in 1801, and the presence of the white water lilies in the lake was already mentioned in a memoir in 1818. Additional Indian species were planted to these water lilies in 1898. In 1858, afforestation around the lake, modernisation of the spa buildings and development of the lakeside buildings for guests started. In the centre of the lake, the male and female mirror baths (baths surrounded with cabins) were located, but many people still used the sluice of Hévíz, which was wider that time, for swimming.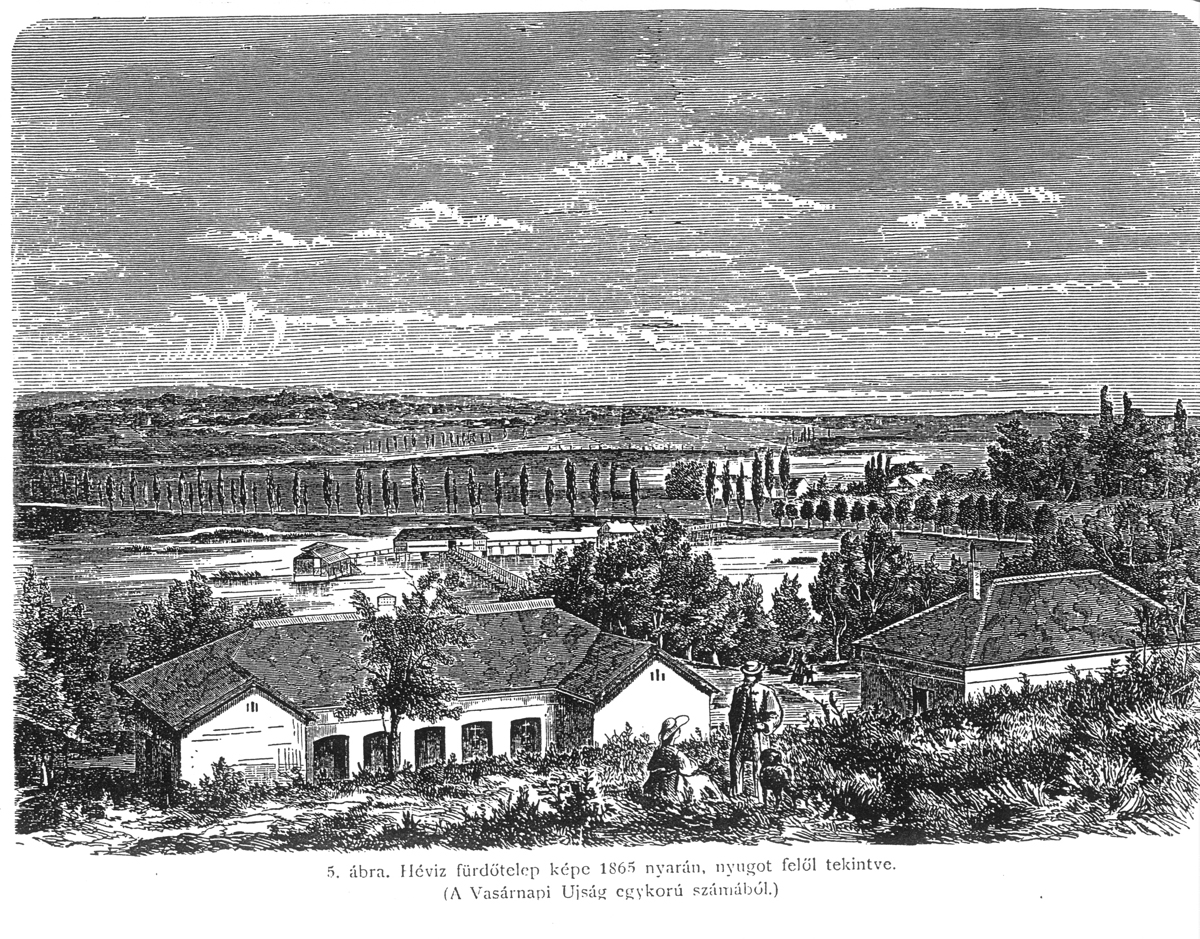 Spa Hévíz in the 1910s and 1920s
From 1905, leaseholder Reichl Vencel did his best to develop Hévíz into an international spa town.  The former bathhouse was replaced by a domed building, and it is also due to him that a number of modern accommodation and restaurants, and the "Cure Salon", essential to the health resort, were built. In 1907, on the site of the old built bridge, a roofed bridge was erected and the characteristic two-towered main entrance was completed. In the same year, the Sanatorium and Spa Hotel of Hévíz was built. In 1911, the town received the "spa resort-like settlement" title.

Want to know more about the post-war period?




Click on the picture below and read more about the Lake bath!