1. Bathing amongst an array of white, pink and purple water lilies in the steaming thermal lake.
2. A refreshing massage with thermal mud in the pavilion floating on the lake.
3. Sunbathing in the ever-blossoming Dr Schulhof Vilmos Promenade.
4. Taking a spring time walk amidst birdsong, in the shade of hundred-year-old sycamore trees and bald cypresses that make up the Protected Forests.
5. Canoeing in the steamy warm water of the Hévíz stream on a frosty day in January.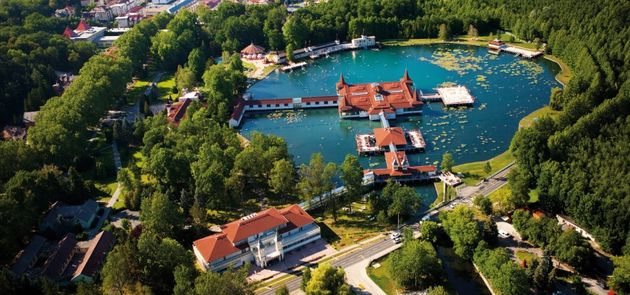 6. Having a cool refreshing glass of 'Cserszegi fűszeres' wine in Egregy Hill, in close vicinity of the 800-year-old Árpád-age church.
7. Taking a winter swim in the 24°C thermal lake whilst big snow flakes fall around me. 
8. Roaming around the area on two wheels.
9. Seeing a nest of the little grebe brooding amongst the water lilies of the thermal lake.
10. Participating in the costume parade of the annual 'Happy Peacetimes' event and wearing the most stylish costume.
+1 Tasting the local producers' delicacies in the Farmers' Market of Hévíz.