The Lake Bath and the Festetics Day Spa can be visited with one ticket, but the visit the sauna and wellness section in the Festetics Day Spa is only available with a complimentary ticket. The Indoor Bath can be visited with separate tickets.
Healing and health promotion in Hévíz
In Hévíz you can find almost all the elements of natural healing and health promotion, which interlock with one another as tiny particles, thus forming an integrated whole.
This integrated whole can shortly be called health. The elements have a healing effect in themselves, but their joint presence increases their efficiency in the course of healing, rehabilitation and health promotion.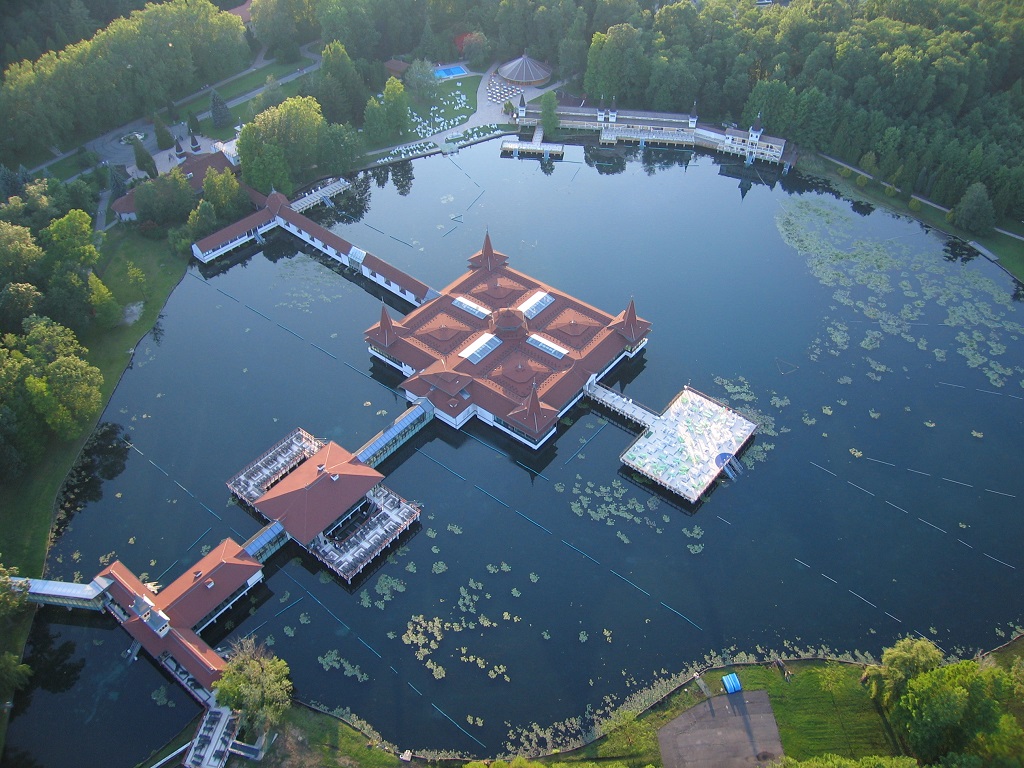 If it is Hévíz, the most important healing element is bathing in the thermal lake. The gentle and smothering touch of the water, the feeling of floating, the swinging lotus flowers, the odour of the healing water and the green leafy crown of the surrounding trees all have a calming effect on the nervous system and evoke the psychological feeling of healing.
To experience when water drops as tiny little balls give a gentle massage to the body is unique throughout the whole world.
The medicinal lake of Hévíz not only provides the feeling of bathing but also means the basis of traditional medical treatments and healing wellness treatments.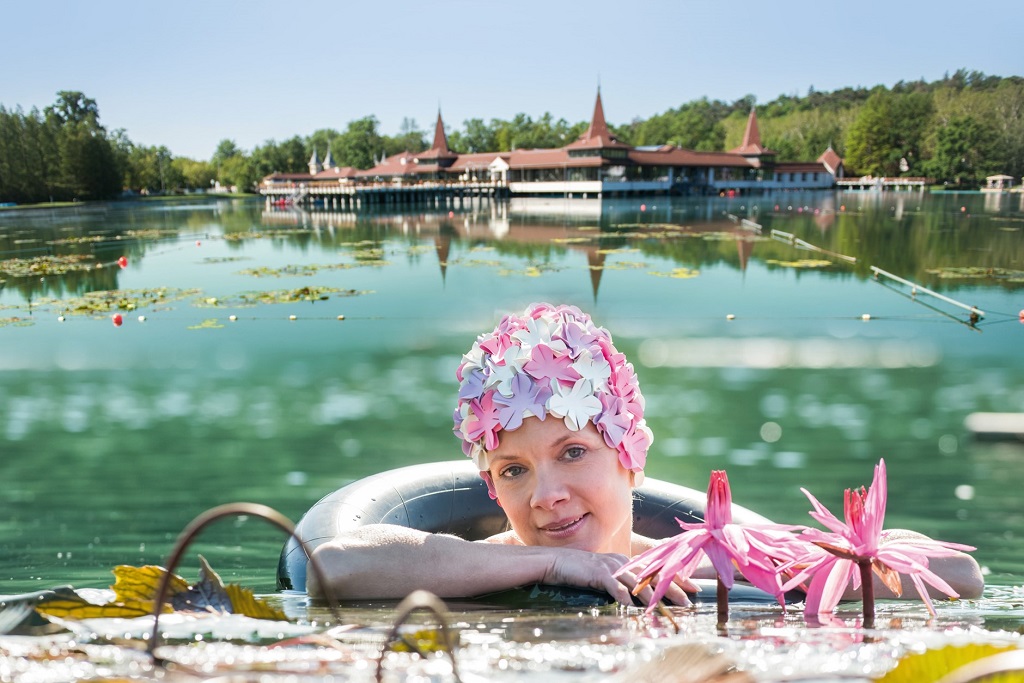 Thus, bath treatment means the basis of the healing effects of Lake Hévíz, but it is also important to emphasise such unique medical treatments as mud-pack, the famous weight bath, different types of medical massage and drinking cure.
Besides healing, Hévíz naturally provides other facilities as well to preserve the active physical condition of the body, strengthen mental fitness, and find peace and soul harmony (even if for a few days…). Active sports programs such as Nordic walking, bike tours, walks in the town, or near the outlet besides the lake or trips to the wine cellars all strengthen the body and the soul.
Some find the right healing powder in the treatments and activities above while others might prefer spending a couple or even more days in a marvellous environment, doing nothing else but enjoying their holiday and the unique atmosphere of the little town, tasting the delicious specialities that are characteristic of the Zala region, and enjoying the flavour of the wines of Hévíz in the company of friends, all of which evoke an unforgettable experience.
As we all know: delicious food and a glass of nice wine are as important elements of life as health itself!