Local parking zones and parking fees
Parking fees are to pay every day between 8 a.m. and 6 p.m
Parking season tickets, parking tickets, disabled ID cards and parking discs shall be displayed in the windscreen of the car in a way that they are visible to the inspection personnel. Upon failure to do so, violators will be charged a penalty.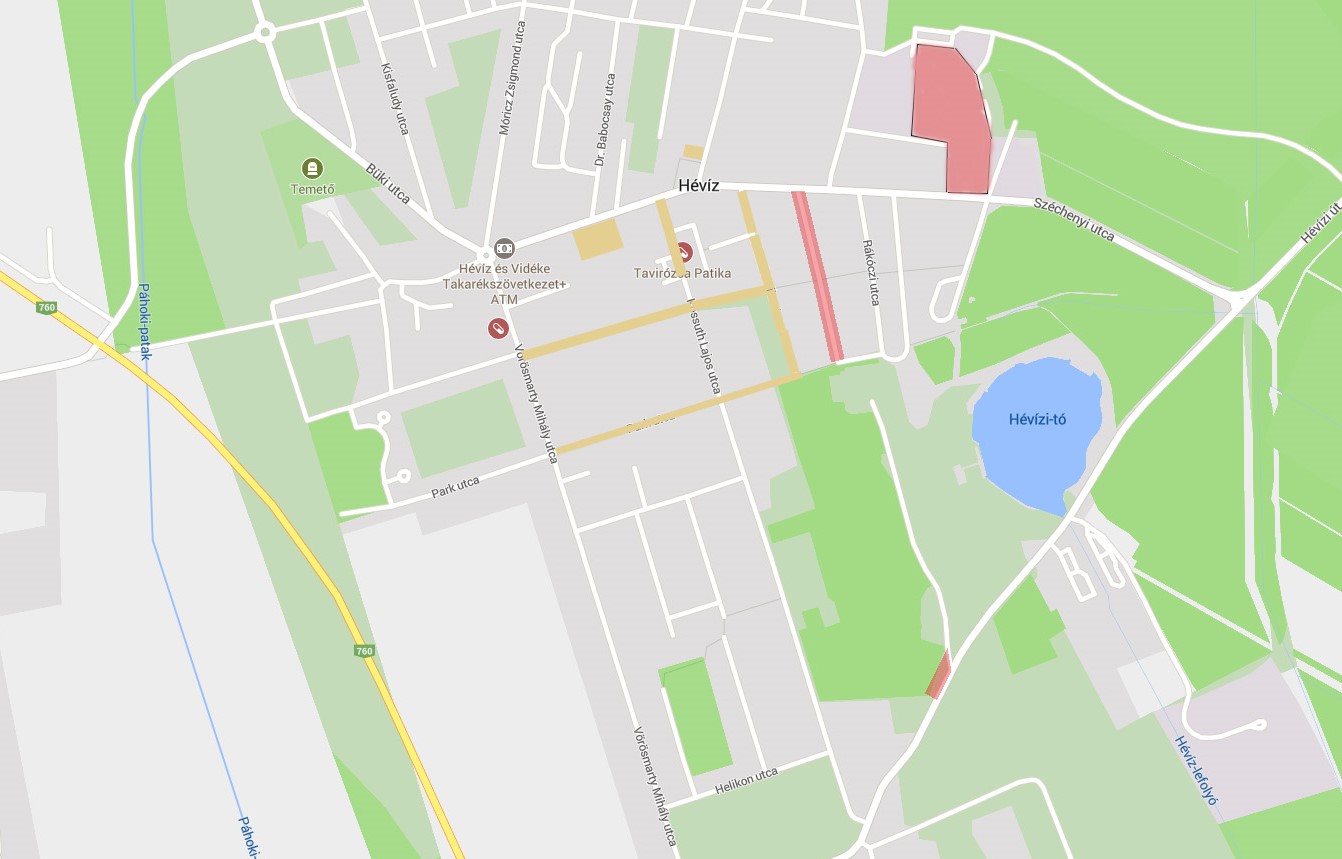 More information about the parking
Parking Office
8380 Hévíz, Flavius mall (Main Car Park)
Tel.: 06 83 340 667
Every day 9 a.m. - 4.45 p.m.
Bus
All scheduled buses arrive at the Deák tér bus station, which is located nearby the Northern Entrance of the Thermal Lake.
The size of the town does not require the operation of a local bus service, therefore the scheduled coach services stop at various areas of the town. 24/7 taxi service available next to the bus station.
 
HeBi (Hévíz Bike) - free community bike rental system
HeBi is a community bike rental system. The guest need to register to a plastic card (deposit: 1000 HUF) at the Tourinform Office (Rákóczi str. 2.). Than they can rent bikes at 4 stations of the town, and use the bikes inside of the town. More info about HeBi here.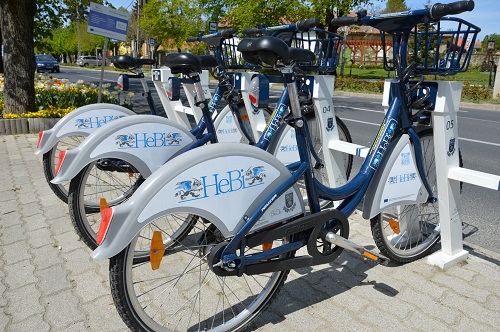 Sightseeing trains – 'Dottó' trains

The rubber-wheeled sightseeing mini train service is available from April to October. The mini train service offers an exciting route to the tourists, introducing downtown Hévíz, major sights of the town and the Egregy wine route, popular party area of Hévíz. 
Prices: 
Adults: 1,000 HUF/Person 
Children: 500 HUF/Person for children to 10 Years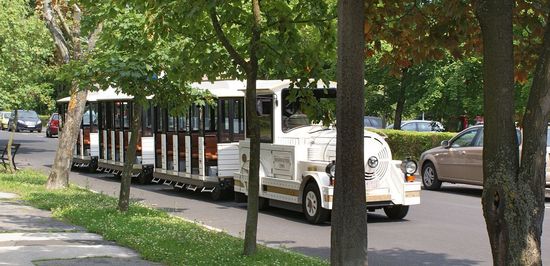 Timetable

Red 'Dottó' train
Central
Parking
Lot
Rózsakert
Restaurant
Ensana
Aqua
Hotel
Napsugár
Hunguest
Hotel
Helios

Ensana
Thermal
Hévíz

Hotel
Aquamarin

Egregy
Wine-hill

10.00
10.10
10.15
10.20
10.25
10.30
10.35
10.45
11.00
11.10
11.15
11.20
11.25
11.30
11.35
11.45
12.00
12.10
12.15
12.20
12.25
12.30
12.35
12.45
14.00
14.10
14.15
14.20
14.25
14.30
14.35
14.45
15.00
15.10
15.15
15.20
15.25
15.30
15.35
15.45
16.00
16.10
16.15
16.20
16.25
16.30
16.35
16.45
17.00
17.10
17.15
17.20
17.25
17.30
17.35
17.45
18.00
18.10
18.15
18.20
18.25
18.30
18.35
18.45
19.00
19.10
19.15
19.20
19.25
19.30
19.35
19.45
White 'Dottó' train - Only on weekends
Central
Parking Lot
(Nagyparkoló)
Ensana
Aqua

Hotel
Napsugár

Huguest
Hotel
Helios

Ensana
Thermal
Hévíz

Hotel
Aquamarin
Egregy, 
Szőlőskert
12.30
12.40
12.45
12.50
12.55
13.00
13.15
13.30
13.40
13.45
13.50
13.55
14.00
14.15
14.30
14.40
14.45
14.50
14.55
15.00
15.15
15.30
15.40
15.45
15.50
15.55
16.00
16.15
16.30
16.40
16.45
.16.50
16.55
17.00
17.15
17.30
17.40
17.45
17.50
17.55
18.00
18.15
18.30
18.40
18.45
18.50
18.55
19.00
19.15
19.30
19.40
19.45
19.50
19.55
20.00
20.15