Hévíz Information
No doubt you are planning your holidays if you have clicked on this site. Would you like to find out as much information as possible as a prospective visitor of ours and ensure that your well-planned stay here is untroubled and cloudless? We are ready to help you; we have collected all the useful hints and tips you might need to be familiar with when you arrive in our town.
If you come here just for a one-day visit, an important starting point could be the car park in the town centre, where we have introduced reduced parking fees this year for the safety of your car even for all day. The spa and thermal lake are just a five-minutes' walk from here. You must not skip bathing in the lake as it offers you an unforgettable experience in winter and summer alike.
Should you need any up-to-date information, just pop in the Tourinform Office, where you can get further useful hints on the leisure opportunities; events, places of interest in the area and some other services.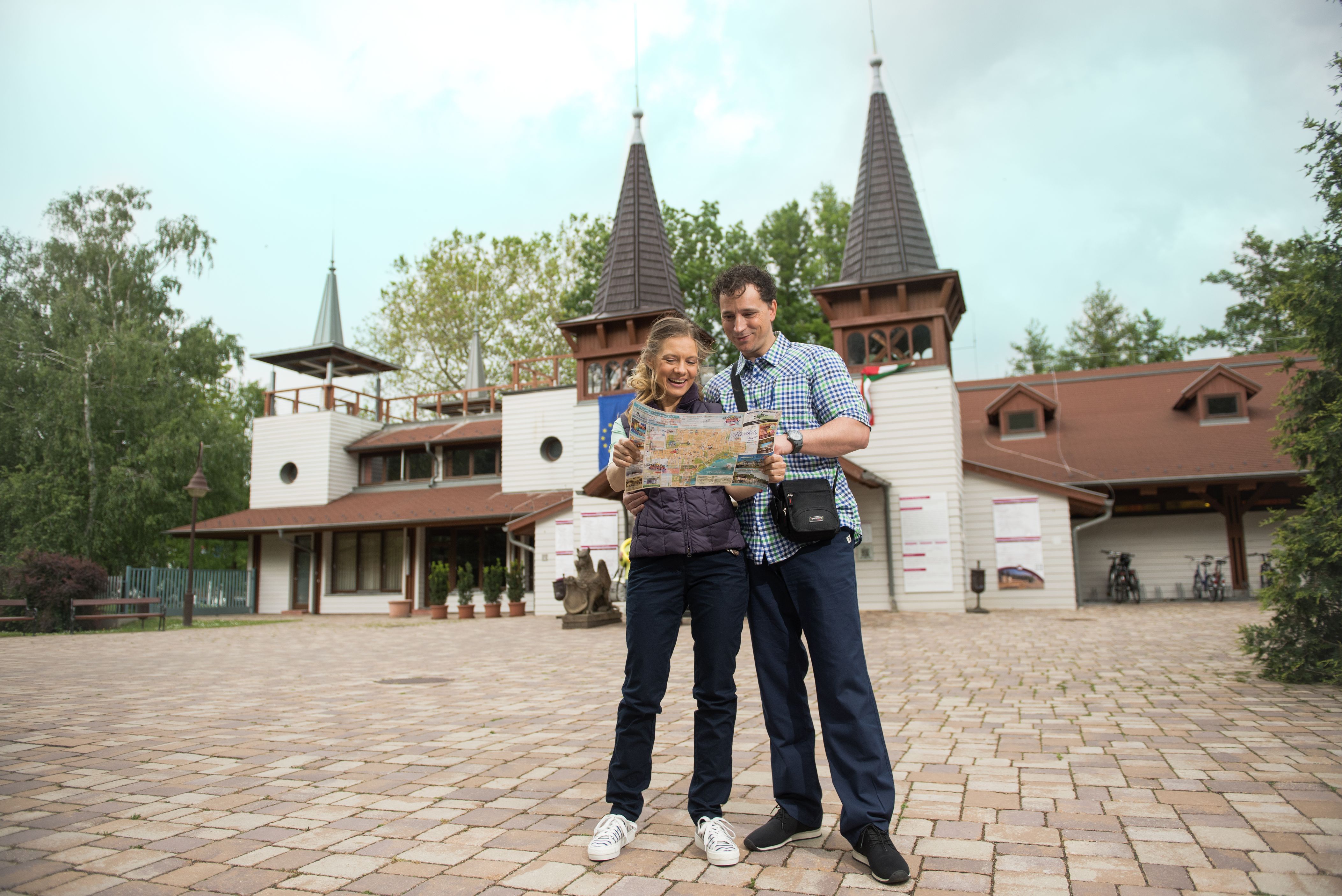 As for a program after bathing, we recommend our restaurants to your attention where you can also taste the specialties of Zala gastronomy. After a substantial dinner you should take a walk in the inner town or join a historic sightseeing tour, or perhaps you could take a "Dotto" sightseeing train to look around. You may interrupt the "Dotto" sightseeing in Egregy where your family members (except children and the driver on your way home) can make the day in Hévíz richer in experiences by wine tasting in the winery row.
No matter which season you choose to come for a holiday in Hévíz, before leaving home you should browse our booklet of the local events; the spa concerts, shows and seasonal festivals offer you to have great fun.
With regard to all these, we believe that you'd rather come and stay in Hévíz for longer than one or two days so that you will have a chance to experience each opportunity both of the active and passive ways of recreation. The hotels in Hévíz await their guests with a wide range of services of high standard. You can make your choice from a rich variety of 3, 4 and 5-star hotels or private guest houses with an atmosphere of intimacy. The services of the Hévíz hotels and guest houses include curative treatment, health-giving therapy, wellness recreation, family relaxation and exercise programs equally.

If you need any further information, contact us via E-mail or on telephone. >>>
TAKE HÉVÍZ HOME!
Visit our office, where you can buy many "Hévíz marked" products as a gift. If you don't have any time to get there during your vacation, you can order these products from our webshop.

Order prospect simple >>>