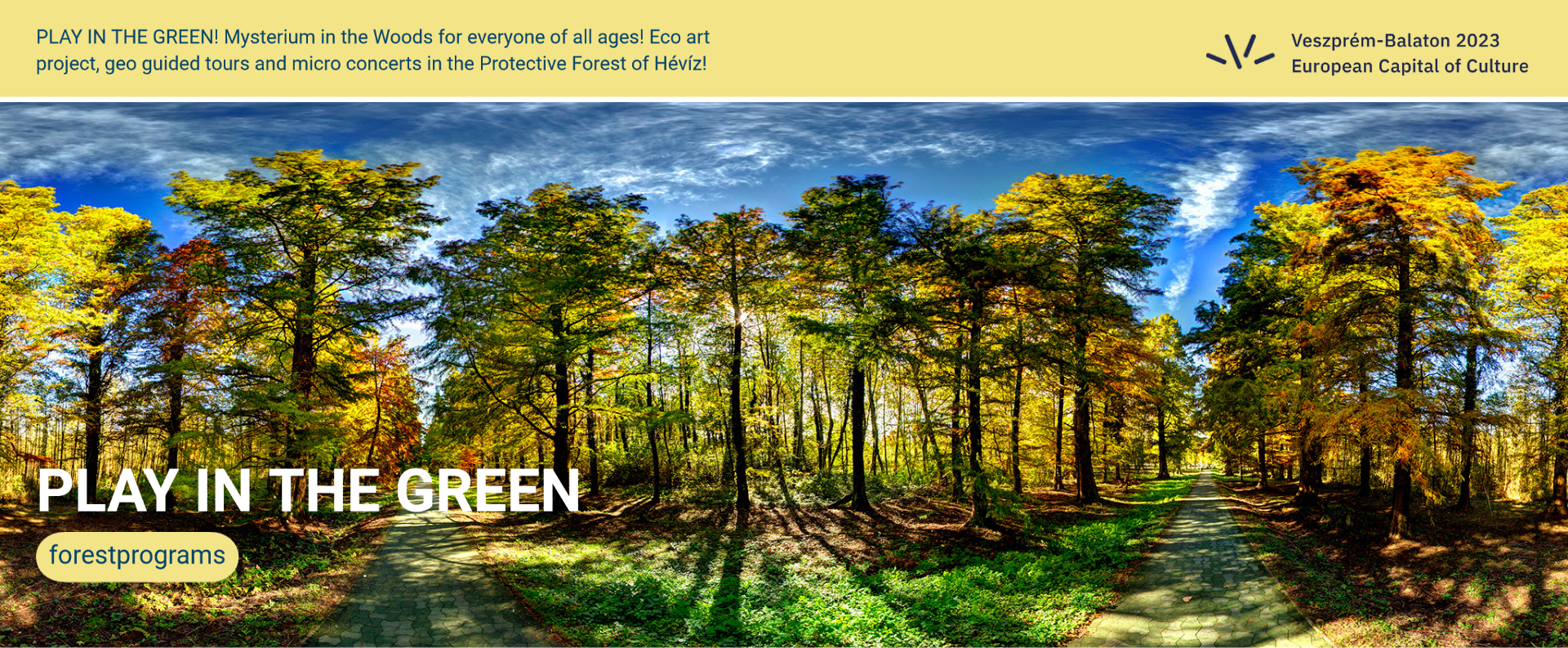 Thanks for everyone who was here last year! Get to know the 2023 programs
Mysterium in the woods - Hévíz - 28th April 2023 - 31st October 2023

The Tourism Nonprofit Ltd. of Hévíz won a cultural tender with the name "Mysterium in the Woods". The tender is supported from the Cultural - Art Programs, Veszprém - Balaton 2023 European Capital of Culture program. The Mysterium in the Woods is connected to the BALATORIUM subprogram. The main aim of the subprogram is to initiate a dialogue on the ecological issues of the region through the means of art and culture, as well as to consciously draw attention to the ecological challenges and natural treasures of the region.
The aim of the program series is to connect nature as a cultural and living space with the creative man; in unusual places, based on several themes, awareness-raising and education by means of culture. The venue of the programs is the Protective Forest (Véderdő) on the northern side of the Lake, which is especially suitable for the presentation of environmental sustainability by works of art.
The programs are free, but for some pograms you have to register.
Venue of the programs
How to reach the Forest?
Come by bus, bicycle, roller or on foot! You can reach the Forest easily from the Deák Square, Ady Endre street and via the Festetics Alley bicycle roads from the direction of Keszthely-Hévíz and Hévíz-Alsópáhok, from the Farmers Market throught the little walkways in the woods. There are paths barrier-free and suitable for running, which are connecting the Waterlily Trail to the West and North-Protective Forest. You can get to know the swamp world in the lower Protective Forest from the plank trail, and in the upper Forest you can look down to the town from the canopy loookout tower.
Not so far from the forest the Farmers Market awaits you three times a week, also restaurants, buffets, opened daily, assigned cyclepath, bicycle storage and accesible public toilet is available hardly by the venue.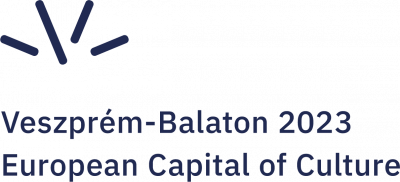 Tender code: OC-MUV/4-2022/616428
Amount of support: 15.000.000 Huf
Intensity of support: 100%