Hungarian Innovation and Efficiency (MI6) Nonprofit Kft was established in 2011. The goal of the organization, which is also supported by the UN, is to promote all the energy efficiency processes through which Hungarian service providers can save energy and thereby save additional resources. The essence of the Virtual Power Plant Program (VEP) they operate is that:
Unused energy is the greenest energy!
The less energy we use, the more we can reduce CO2 emissions, thereby making the operation of our facilities more sustainable, energetically efficient and cheaper.
The economic value of unused energy is the same as that of produced energy.
With unused energy, we not only manage resources more efficiently, but also save money. The aim of the organization is to have service providers connected to the program either from the entrepreneurial, residential, civil or public sector; over time, do NOT use as much energy on an annual basis, so save as much as PAKS can produce. All of these results can be achieved with investments aimed at energy efficiency, technical developments, conscious decisions, the use of smart systems, lifestyle changes, recycling...
For the 13th time this year, on May 4, MI6 awarded certificates to the service providers and institutions that achieved the best results in terms of energy savings in the past year.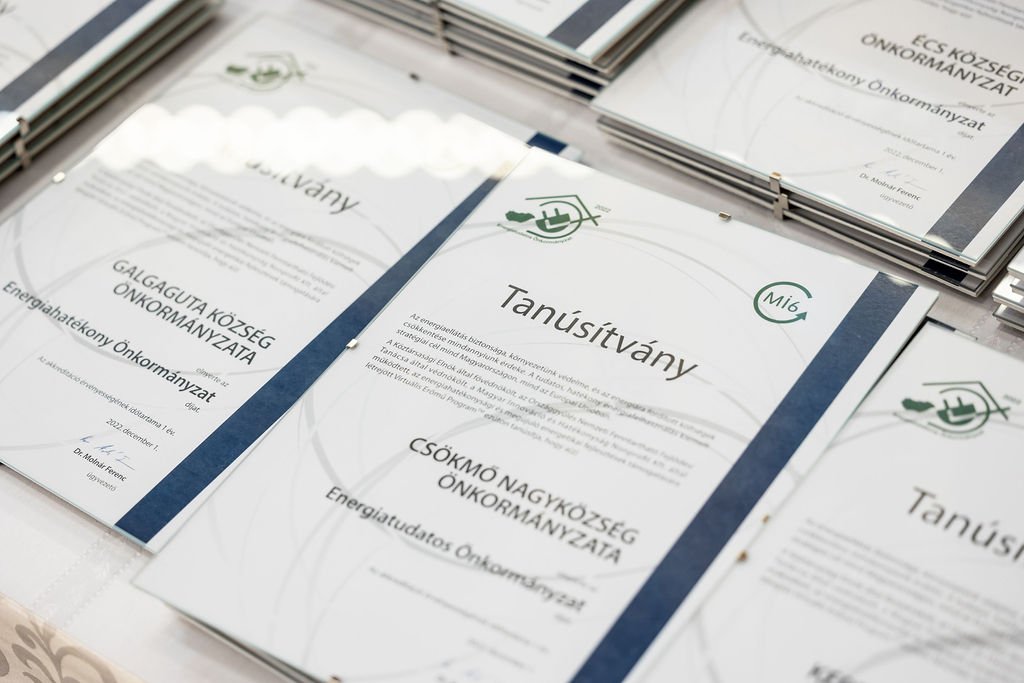 How did the Hévízgyógyfürdő Szent András Rheumatic Hospital earn the certificate?
The certificate is awarded for 1 year, and environmental engineer György Németh, the technical manager of the Szent András Rheumatic Hospital, told us about how to earn it.
MI6 announced the program for the 13th year, but the Hévíz hospital applied for certification for the first time this year. Service providers can apply in different institutional categories, we have measured ourselves among hospitals.
In order to be certified as an energy-conscious hospital, it was necessary to present the already implemented and planned measures aimed at energy efficiency, as well as to show how much we were able to reduce the institution's CO2 emissions in 2022 as a result of the technical changes, investments, and developments that have already been implemented, as well as how much we could count on financial savings.
We can be proud that we met expectations in every respect. In recent years, several technical solutions have been completed in the hospital, with which we can achieve more energy-efficient operation of the facility. These include, for example, heat pump development, the solar park, rethinking the operation of facilities with building energy control smart systems.
Of course, further developments are also planned. These will allow us to manage energy in different ways in different parts of the institution. It is also important for us to strive for a change of attitude among hospital workers, to make them interested in sustainable energy management in the long term.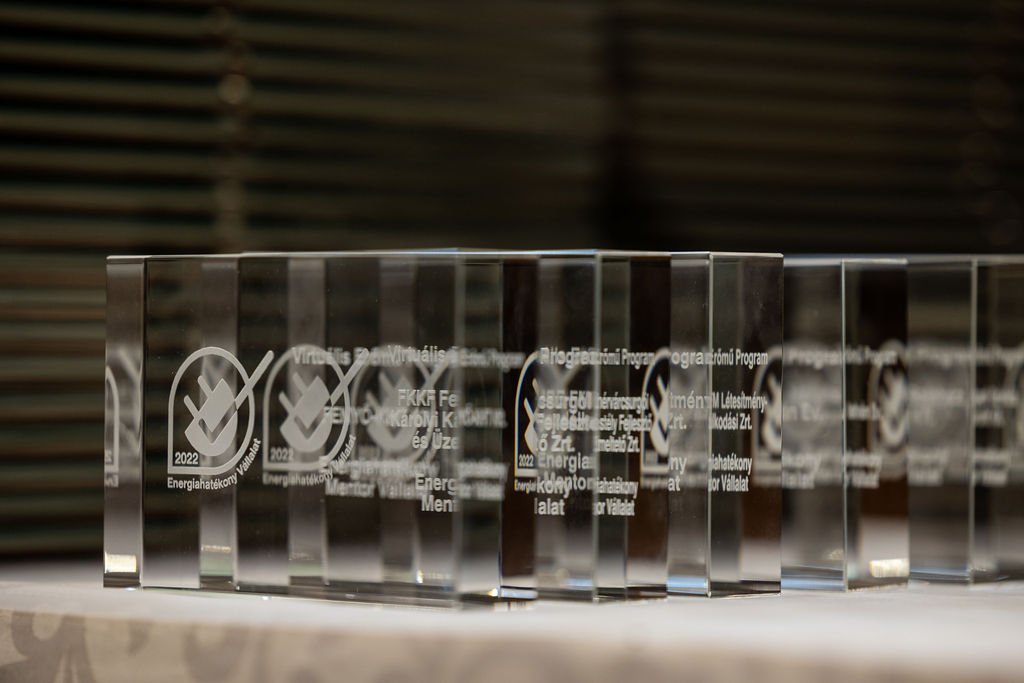 How new is energy-conscious thinking in Hévíz?
In Hévíz, the issue of sustainability and environmental awareness has long been an important and prominent aspect. Of course, this is also due to the fact that Lake Hévíz and its surroundings are a nature conservation area, so many regulations must be complied with. From the point of view of tourism, protecting this natural treasure is of particular importance in the settlement.
Among the institutions in Hévíz, at the Szent András Rheumatic Hospital in Hévíz, we have been dealing with sustainability issues, energy efficiency, and cost-effective facility operation for a long time. This is also proven by the fact that this is not the first recognition of our work in the last 10 years. The institution has previously received the Greenovation award and the Ozone Green award. Of course, processes and developments in this direction have intensified since the first Covid year in 2019. The economic and social changes of recent years have initiated several processes in more and more institutions and state support systems, all of which favor decisions aimed at more cost-effective operation.
Why is this award important?
The Certificate of the MI6 Energy-conscious Hospital confirms that we are on the right track, that what we do is important. These recognitions are also very important to us because we consider this work to be a form of social responsibility. It is important that others know about it, the people who live here, our colleagues, the guests who come here. Let them see that sustainability is a priority in Hévíz and in our hospital, Tófürdő too!
It must be seen that even a small intervention, operational decision or investment can achieve huge results in such a large institution. In fact! I'm going further! In an institution of this size, it is possible to save at least as much energy as with a new technical solution in the form of an investment, just by conscious employee behavior and conscious energy use. I believe that small steps can go a long way. Personally, my task is to operate a long-term sustainable Hévízfürdő together with my colleagues and everyone who works here.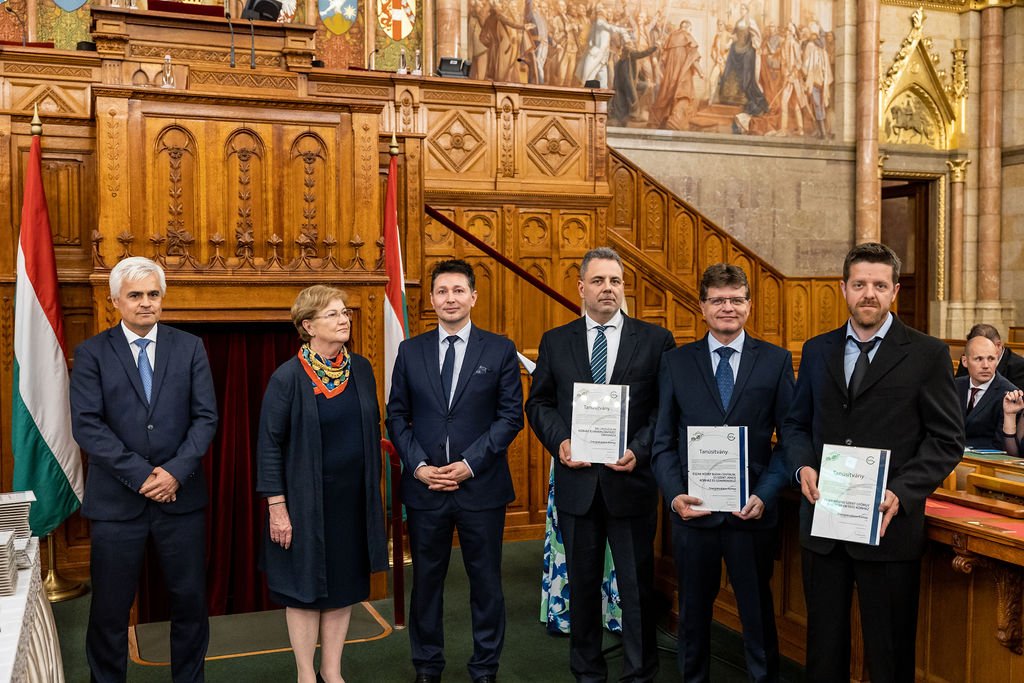 On May 4, the Energy-Aware Hospital Certification was presented to the hospitals by Katalin Szili, the hereditary patron of the VEP, and Zoltán Jenei (OKFŐ).