For the second time, the main role will be given to this programs. The program series, which enjoyed great popularity last year, will be opened by a children's dance parade on Friday, September 29. Then the afternoon continues with an opening dance and a presentation by school folk dancers and the dance of the little ones. The program of the ÜSTÖKÖS Company precedes the evening folk dance gala, where folk clothes are paraded during the breaks as part of a fashion show.
On Saturday, the main role will be played by the adults, where after the afternoon parade children's folk singers and children's dances will entertain the audience, but in the late afternoon you can listen to an adult song circle program and watch the dance steps in an adult dance hall. And on Saturday evening, four folk dance ensembles will present themselves again as part of a folk dance gala, which will be interrupted by a folk fashion show during the breaks.
This year, the DIÓ Band will be pulling the strings for the dancers and the audience. In Rákóczi street, folk exhibitors and a fair await all interested parties.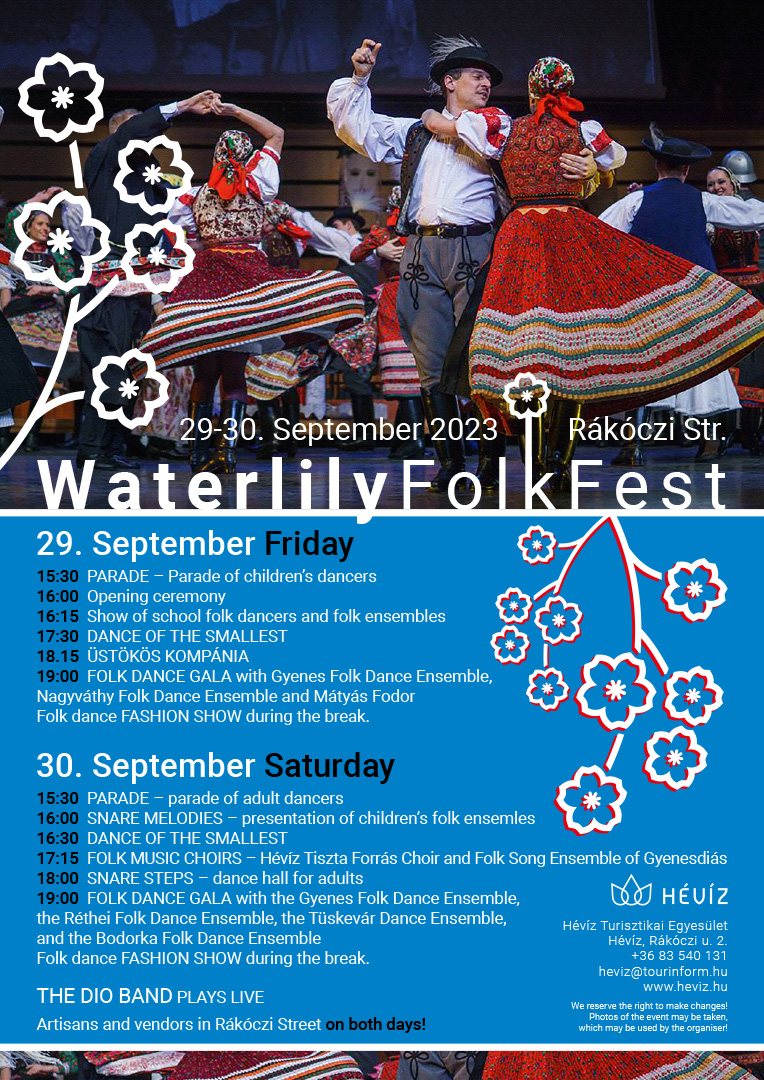 More information
Hévíz Tourinform Office
Hévíz, Rákóczi u. 2.
Phone number: 06 83 540 131
E-mail: heviz@tourinform.hu
Facebook | Instagram | Blog
We wish you good fun and a pleasant time!