Doprava ve městě
Due to the situation developed by COVID-19, all parking zones are free of charge until further notice!
Parkovací zóny a poplatky
V zóně mají osoby s pohybovým postižením s průkazkou dle dopravních předpisů nárok na 1 hodinu bezplatného parkování.
Autobusová doprava
Všechny autobusové spoje vedoucí do Hévízu vedou na nádraží u nám. DEÁK, které tvoří dopravní centrum v sousedství severního vchodu jezerních lázní.
HeBi (Hévíz Bike)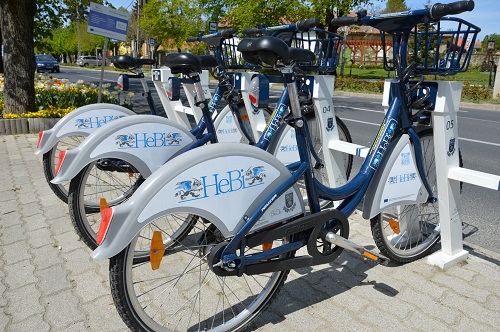 Návštěvnické vláčky Dotto
Od dubna do října jsou v provozu tři linky silničních vláčků. Kromě linek uličkami centra a kolem místních pozoruhodností se jimi cestující mohou dopravit do oblíbené zábavné čtvrti, na Egregyskou (egreď-skou) vinařskou stezku.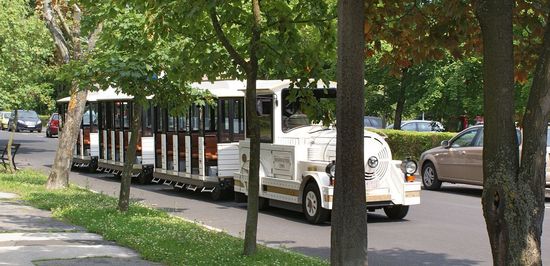 Půjčování jízdních kol
V okolí Hévízu najdeme množství cyklotras lákajících k jízdě, tu mírných, jinde obtížnějších, jedna pěknější než druhá. Vyhledejte si nejvhodnější cyklotrasu! V kanceláři Tourinform si můžete pronajmout jízdní kolo na 2 hodiny nebo na celý den. Dvouhodinový pronájem stojí 1 000,- Ft, celodenní pak 2 200,- Ft