Trasporti in cittá
From November 3, 2020, parking throughout the city will be free until further notice!
1. Zone di parcheggio e tariffe di parcheggio

Trasporti su autobus
Tutte le corse regolari che viaggiano verso Hévíz toccano la stazione degli autobus di (piazza) Deák tér, che crea un nodo del traffico nei pressi dell'ingresso settentrionale del Lago Termale.
HeBi (Hévíz Bike)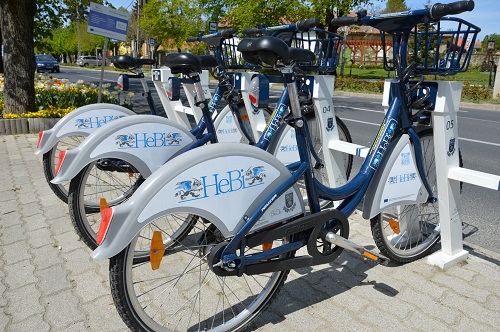 Dotto
Trenini per la visita della cittá, i Dotto: i trenini con ruote gommate operano da aprile a ottobre, con tre corse. Oltre al percorso che lambisce le vie del centro cittadino e le attrazioni della cittá, essi portano i passeggeri anche nel popolare quartiere del divertimento di Heviz, sulla via del vino di Egregy.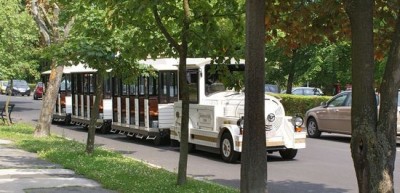 Noleggio biciclette
Nei dintorni di Heviz ci sono numerose piste ciclabili, una piú bella dell'altra, in parte in pianura, in parte ripide, che vale la pena di percorrere. Cerchi tra i nostri percorsi escursionistici!
Nell'Ufficio Tourinform é possibile noleggiare una bicicletta per 2 ore oppure per tutto il giorno. Il noleggio di 2 ore costerà 1 000 HUF, quello per un giorno intero 2 200 HUF.