Tourinform kontor / reisebyrå (Turistinformasjon)

Hvis du trenger videre opplysninger,  er du velkommen til å stille spørsmål via e-post eller telefon.
Tourinform Kontoret er basen til gjestene som kommer til Hévíz, bare stikk innom hvis du har spørsmål eller om du vil vite mer om enkelte programmer eller arransjementer. Kontoret ligger i Gågaten, og der kan du finne et stort utvalg av informasjonshefter, brosjyrer.
Dear Guests!
From 12 April 2021 our working hours are the following:
Monday: Open from 9 am to 5 pm
Tuesday-Thursday: Closed
Friday:
Open from 9 am to 5 pm
Saturday-Sunday: Closed
Our collegaues are still available via phone or email from Monday to Friday.
Phone: +36 83 540 131
Hope to see you soon in our office in person as well, until then stay safe!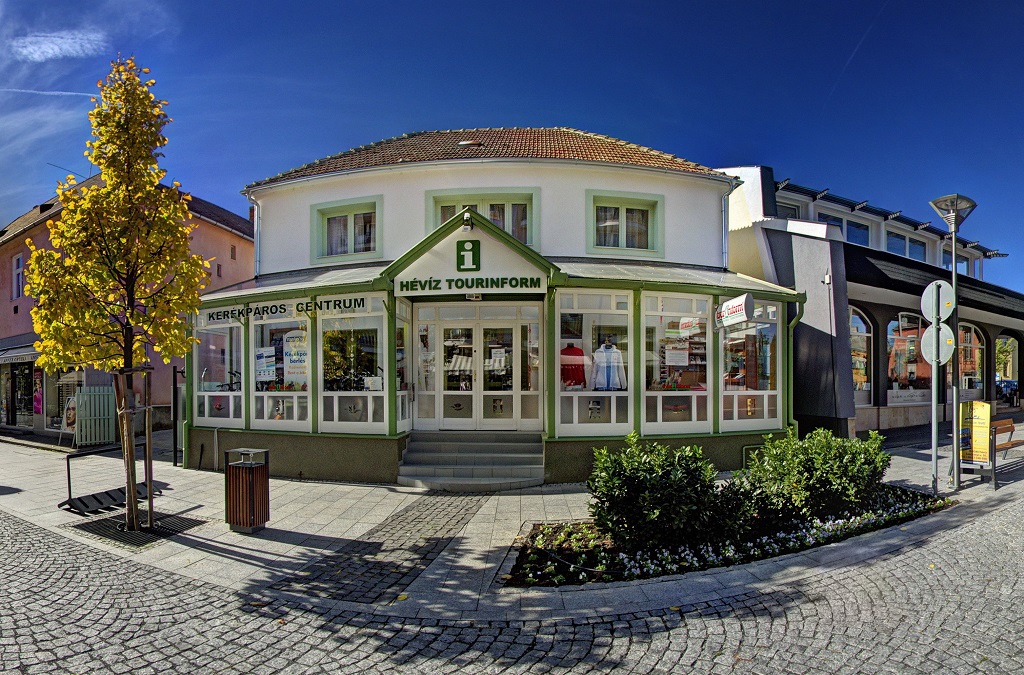 Vi venter på deg fra mandag til lørdag, om sommeren også på søndag.
Kom innom eller ring til oss!
Åpningstider:
Mandag - Søndag: 9.00 - 17.00
Våre kontaktopplysninger:
Telefonnummer: (0036)- 83/540-131
E-post: heviz@tourinform.hu