Zones de parking et tarifs
Due to the situation developed by COVID-19, all parking zones are free of charge until further notice!
Transport par autobus
Toutes les lignes régulières allant vers Héviz touchent la gare routière de la place Deák laquelle se situe en proximité de l'entrée Nord du Lac Tófürdő.
HeBi (Hévíz Bike)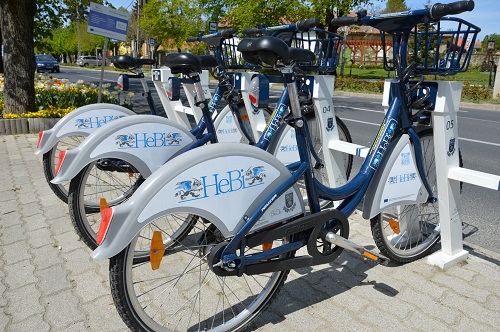 Le décauville « Dotto » pour visite de la ville
Les petits trains sur roues en caoutchouc circulent d'avril jusqu'en octobre avec trois départs par jour. Ils traversent les rues du centre-ville, les lieux méritant d'être visités et conduisent les passagers aussi dans le quartier populaire de la route du vin dite Egregyi.
Calendrier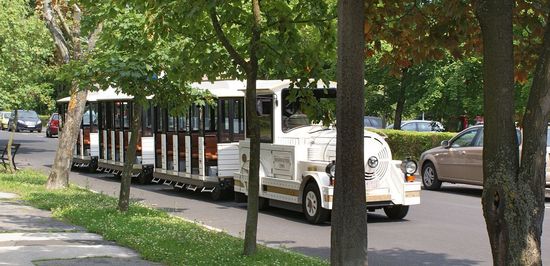 Location de vélo
Dans les alentours de Héviz plusieurs itinéraires pour randonnées en bicyclette sont proposés. Ces circuits sont par ci plus plats, par là plus escarpés. Il vaut la peine de faire ces randonnées.
Dans le Bureau Tourinform il est possible de louer une bicyclette pour 2 heures ou pour la journée. Location de 2 heures coűte 1 000 HUF, la location journalière coűte 2 200 HUF.